72 hours in the D. – A Movement Retrospective
|
Most of my friends have long been into the techno. Being a lover of hip-hop, I never got that into the scene. However, through the powers of time and space, techno and house music has come into my life.
With the help of friends, I have been given an education in the masters of Detroit and Chicago house music. Either as DJs or aficionados, these homies progressively have been turning me on to the good stuff for the last few years. So, when one of those friends asked me to attend Detroit's Movement festival with a small crew, I jumped at the chance.
I wasn't familiar with 90% of the line-up before the festival began. There were a few names that jumped out at me. Beyond those acts, I was going to let my festival compadres guide me through the weekend's music. My friends had their "must catch acts" at the festival already planned before we even embarked on our 6 hour Amtrak ride from Chicago, and I was excited. I knew I was in store for a great time. So I put on my eye pillow and rested up for what was about to become 3 days of fun in the sun.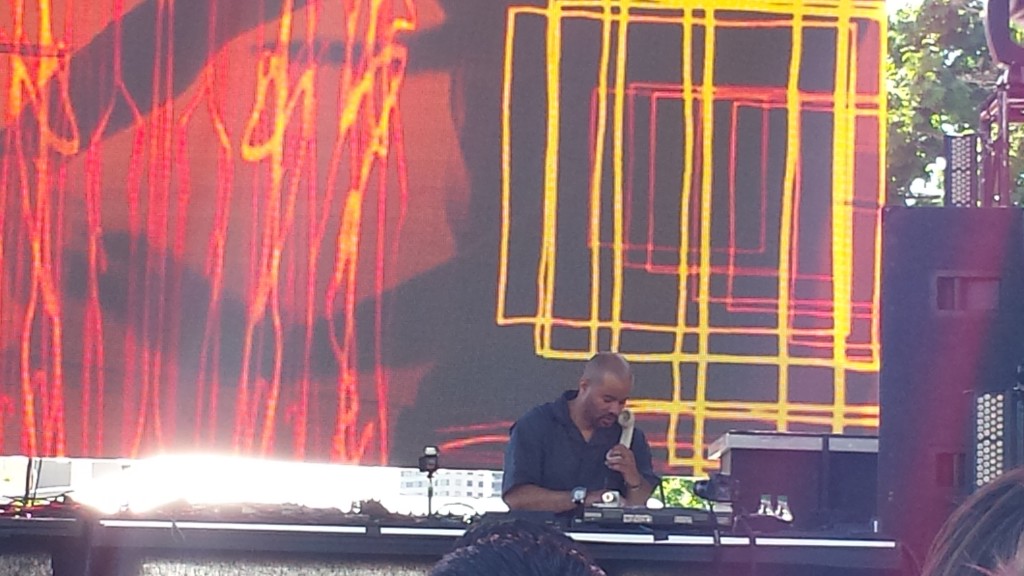 After settling into our room at the very comfortable Greektown Casino Hotel, we immediately headed over to Hart Plaza. My friends insisted that we hustle to see Terrence Parker in the Made in Detroit stage. We followed the thumping base through the front gates and made our way there about 10 minutes into his set. We were all drawn into the beat right away, dancing and taking in the vibe. This was it! We were finally here! I was suddenly having the time of my life.
As I was grooving to Mr. Parker's sound, I was surprised to see a beer vendor on the dance floor selling a tall-boy to a thirsty festival goer. Then I looked around again and saw a few feet away from me a volunteer sweeping up tossed aside plastic bottles and cigarette butts. Cleanliness was a consistent theme and it has to be. An estimated 100,000 attendees made their way to Hart Plaza over the three day Memorial Day weekend.

I was really impressed by the selection of food and vendors that were at the festival, too. After a delicious falafel break, we all made our way over to see Kenny Larkin at the RBMA stage. We all got down for the majority of his set. Over the next couple of hours we also saw Kerri Chandler, Mano Le Tough, Octave One, Eats Everything and Stacey Pullen. That was one of the most wonderful things about the set up geographically of the stages: attendees are able to roam from one side of the grounds to the other with in five minutes. This makes seeing 15 acts in one day entirely possible.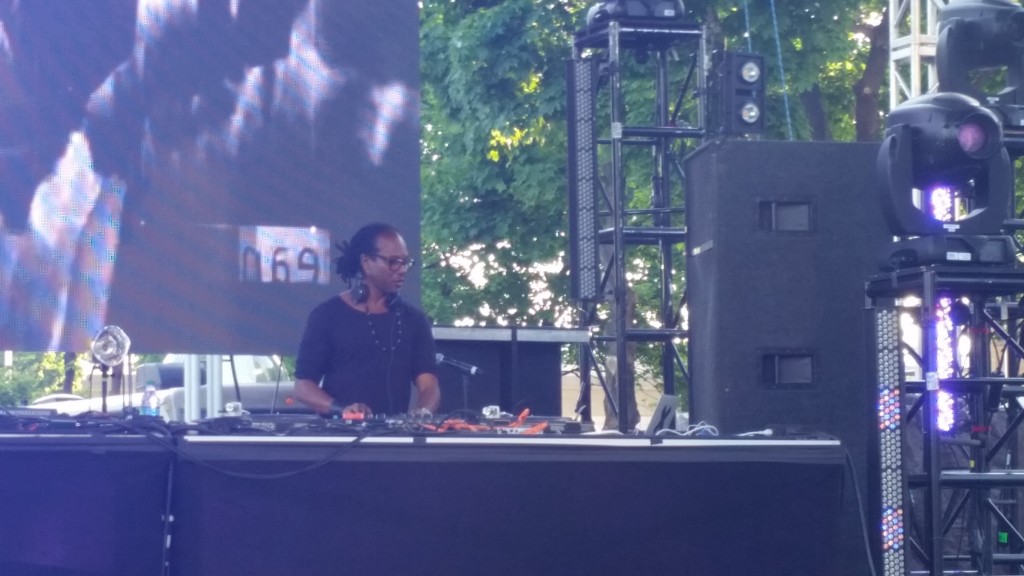 After closing out our first night with Carl Craig, we made our way through exit gates and back to our hotel leaving the pungent and sweet smells of cannabis oil and e-cigarette juice mixing in the air behind us. Detroit was alive with thousands of beautiful people roaming the streets of the downtown. The people-watching is above and beyond anything you could imagine at midnight in America's Motor City.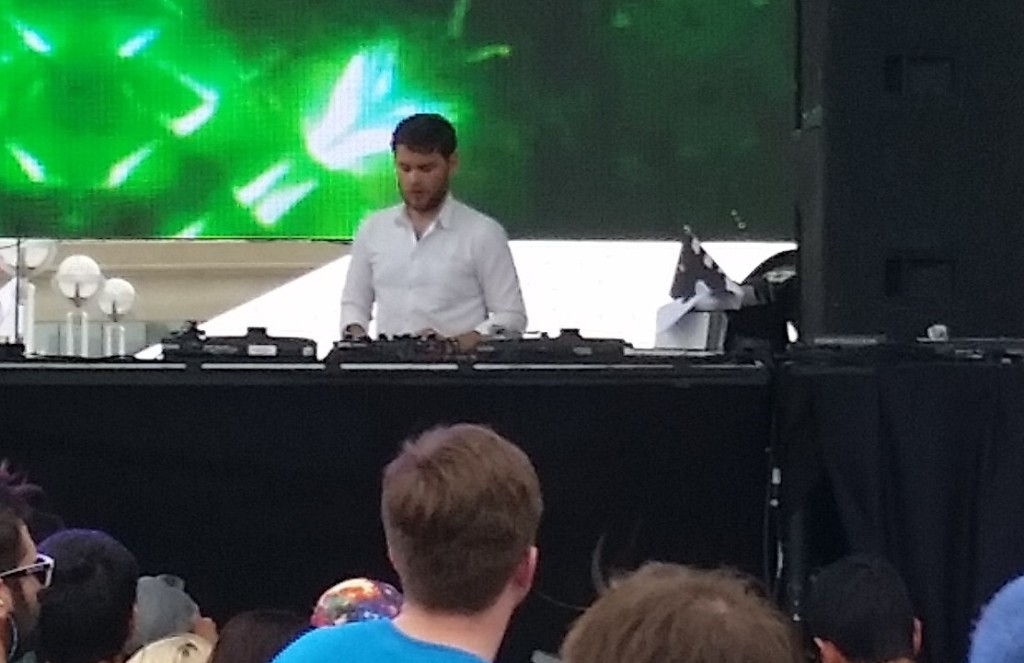 Around three on Sunday afternoon we ventured back over to Hart Plaza. The first act that we checked out was Fort Romeau, followed by Shigeto.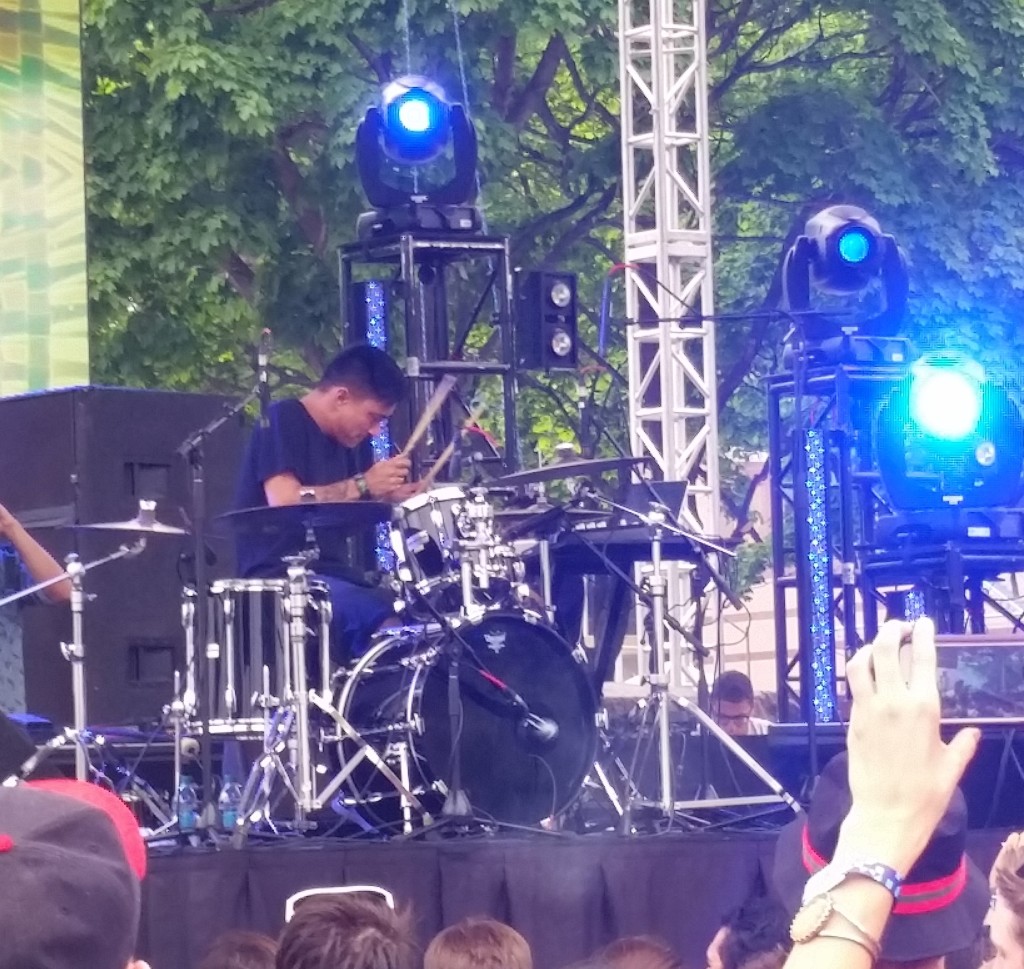 He really lit up the Made in Detroit stage and I had to be pulled away to scoot across the fest grounds to check out Oliver Dollar. But I was so glad that I did! The main stage's bowl was completely electric.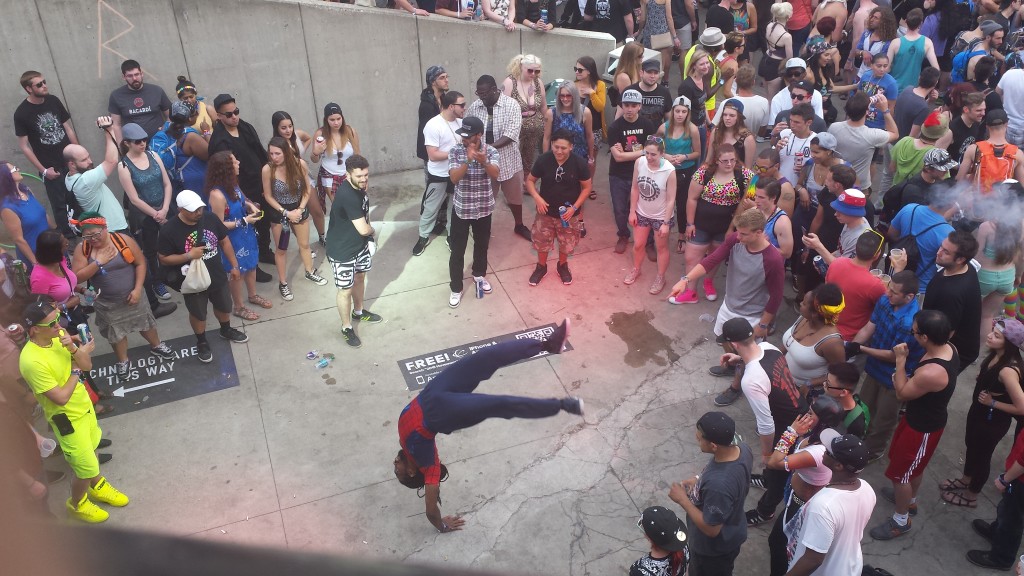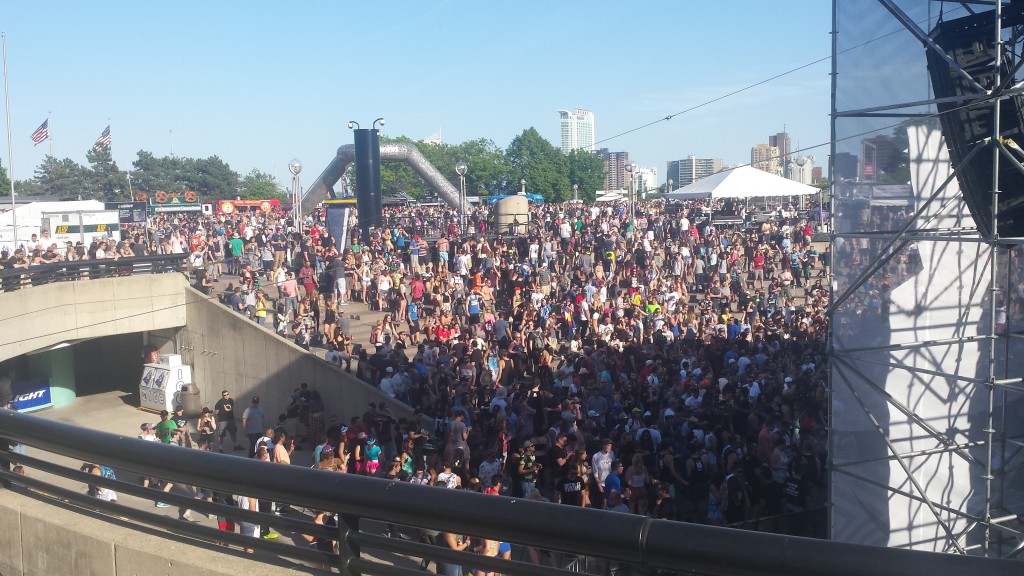 After Oliver Dollar's set, we needed to relax for a bit, so we took to the Biergarten's lawn for refreshment and to listen to Dubfire's set. Dubfire was incredibly bass heavy which vibrated the entire lawn and made for the perfect soundtrack to all the people watching that my group and I did.
It was interesting to see hundreds of non-attendees walking along the riverfront with their families and friends completely unfazed by the incredibly hard bass beats cultivated. In fact, many stopped to dance for awhile. That's because in Detroit techno is in the DNA.
Eventually, we made our way back to the Thump/Made in Detroit stage and caught Derek Plasaiko, who will be performing in Madison in July…
… then a really great set by Loco Dice on the Main Stage.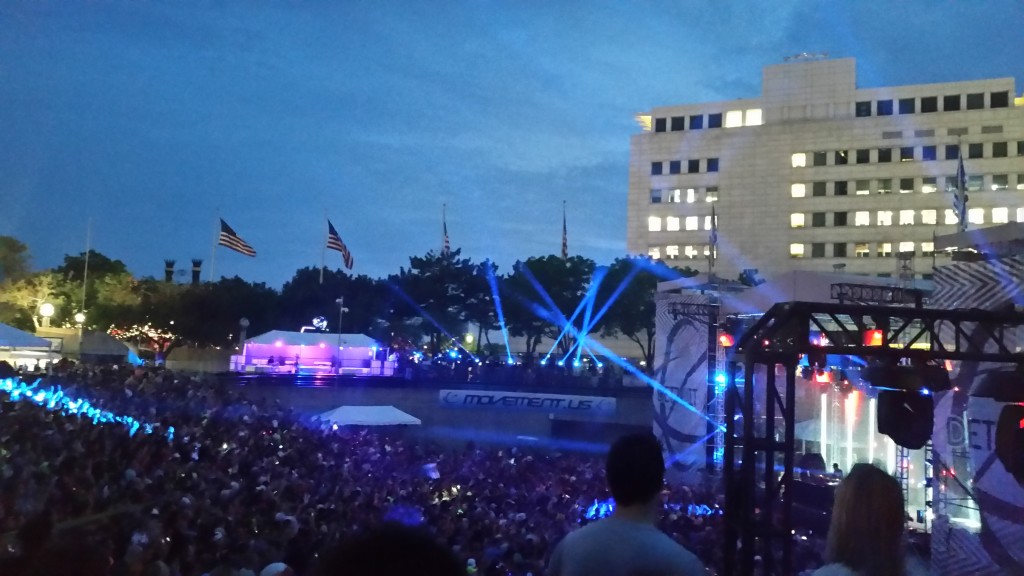 But Sunday night's closer was perhaps my favorite of the weekend. The Made in Detroit stage closed their night out with a superb set by Matthew Dear. The crowd was huge, spilling out from the stage onto the walkways.
One week later, it seems like the Day 1 "will call" ticketing logjam and the ridiculous performance by "DJ Snoopadelic" are the most talked about topics. That's unfortunate because everything else about this festival is first rate.  There are very few cities in the US that could host a festival like DEMF so naturally… and I can't wait to return.