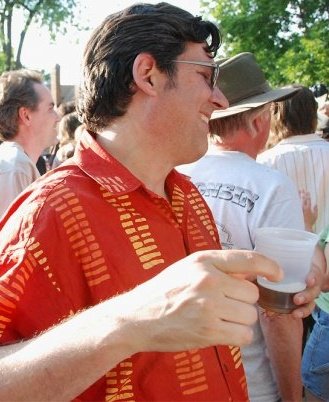 I've been going to concerts for a long time, but still get very energized by a good performance and a good crowd. Seems like these two things often go together… My tastes are fairly eclectic. The music I enjoy varies with my mood, but I tend to listen to a lot of techno and house music, as well as garage and psychedelic rock.
I founded Madison Music Review with Fred and Ankur in 2007 and serve in the role of managing editor. If there is a show that you think should be on the calendar, don't hesitate to drop me a line.
Support live music performance! See you at the show.
Contact me: bill@madisonmusicreview.com