ACID MOTHERS TEMPLE – Mon., March 28, 2016 – The Frequency
|
We saw Acid Mothers Temple two years ago at the Frequency. If you dig psychedelic music, this band is not to be missed. Trust me! They will take you on a trip, to be sure.
Check out the little history at the beginning of this video. Kawabata Makoto has been doing this since 1978… He's kinda got it down.
Hope to see you there!
I've got this tour poster up in my office from the 2014 show:
(Forgive me for gloating!)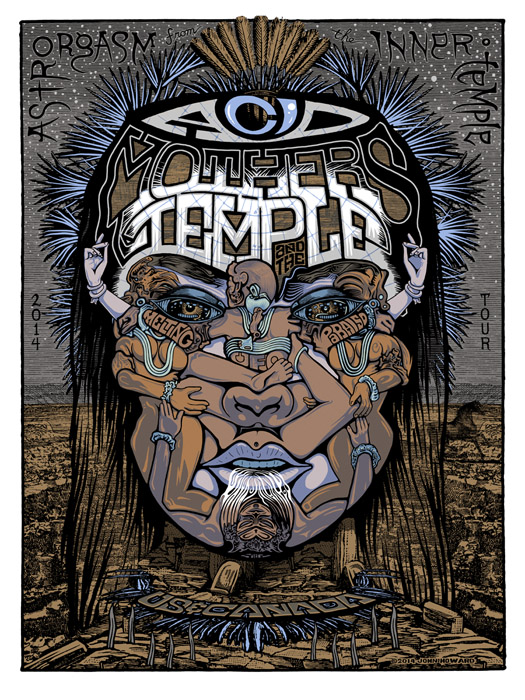 Event Details:

ACID MOTHERS TEMPLE

When

Monday, March 28, 2016

Where

121 West Main Street
Madison, WI 53703




Other Info

w. Mounds & Moss Folk