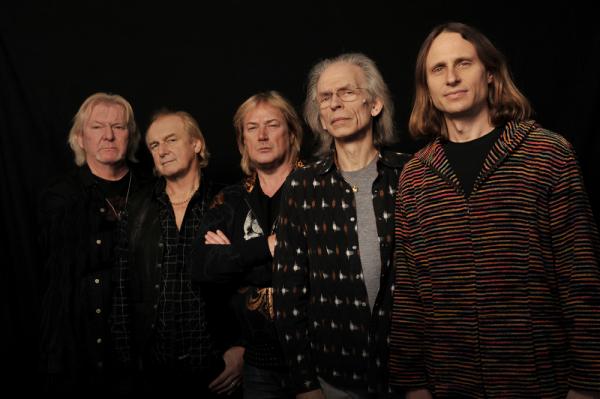 English prog rock giants, Yes will be gracing the stage at 8 PM on Friday, July 25th. The classic line-up featuring guitarist Steve Howe, bass guitarist Chris Squire, keyboardist Geoff Downes, drummer Alan White and newest member Jon Davidson (since 2012) will be performing the widely successful albums, Fragile (1971) and Close to the Edge (1972) in their entirety, followed by a encore set of their greatest hits.
Opening performer, will be Syd Arthur, who emerged out of Kent, has a sound that emulates a post-millennial revision of classic British psychedelic rock which lead MOJO to proclaim them "Canterbury's dazzling new sons." An exhilarating live act, with distinctive jams through near-constant performance. They have played in support slots alongside such like-minded artists as White Denim, Vampire Weekend and the one and only Paul Weller.
Overall, Madison fans will be in for a top-notch evening of both classic and new British jam and prog-rock. I highly recommended that you grab your tickets while they last. Ultimate Yes fans (you know who you are) can purchase special ticket packages from "Meet and Greet" to "VIP Tour packages". More info on this and other ticket pricing can be found here.