BELA FLECK & THE FLECKTONES – Thu., March 1, 2012 – Memorial Union – Wisconsin Union Theater
|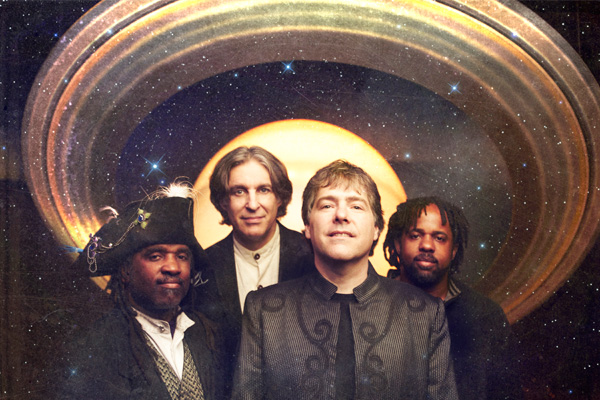 Event Details:

BELA FLECK & THE FLECKTONES

When

Thursday, March 1, 2012

Where

Memorial Union - Wisconsin Union Theater (

map

)

800 Langdon St.
Madison, WI 53706

Other Info

The original lineup of Bela Fleck & The Flecktones will play Union Theater on March 1st in support of their new album Rocket Science. Song "Life In Eleven," off of Rocket Science, was recently nominated for a 2012 GRAMMY in the Best Instrumental Composition category.

These virtuosos (Bela Fleck, Victor Wooten, Roy "Futureman" Wooten, and Howard Levy), together for the first time in over twenty years, will showcase a broad range of influences, including classical, jazz, bluegrass, African music, electric blues, and Eastern European folk dances – they really put on one of the most jaw-dropping performances I've ever seen and their musicianship is dazzling!

"Together, these are four of the finest musicians on the planet. They push, pull and complement each other to create a sound that is unmistakably their own - –Downbeat Magazine

Catch the band live at the newly renovated Union Theater!