Cowboy Junkies – Fri., March 26, 2010 – The Majestic Theatre
|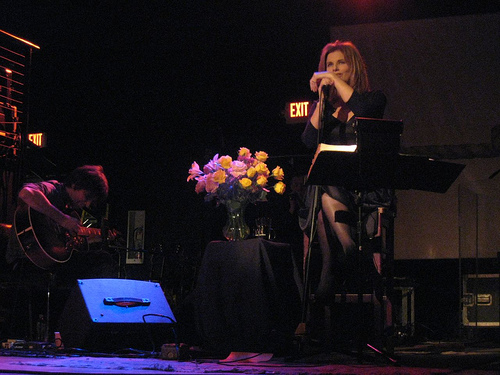 The last time that the Cowboy Junkies were in town was in 2007, when they played a beautiful show at the Majestic. It was one of my favorite shows of the year. So I'm excited to see them return for another intimate seated show at this venue… Over the next 18 months, the band plans to release four (!) albums, collectively called The Nomad Series.
According to Michael Timmins,
The idea was born in the tumult of a perfect storm of ideas, influences, inspirations and timing. For the first time in twenty years we are completely free of any recording contracts and obligations. We find ourselves writing and recording more than we have in years, our studio (The Clubhouse) feels more and more like home, and our friend Enrique Martinez Celaya, the brilliant and inspired Cuban-American painter, dropped four spectacular paintings (entitled Nomad) into our laps, providing the impetus to release four albums with his paintings as our ground. And we needed the challenge of doing so under an intense release schedule.
I'm looking forward to hearing this material. Catch this show if you can.
Event Details:

Cowboy Junkies

When

Friday, March 26, 2010

Where

115 King Street
Madison, WI 53703

Other Info