Dave Mason and John Mayall Rock the House Northern Lights Theatre, 10.19.2007
|
Friday, October 19, 2007 by Mister Bill and Tom K
It was definitely a strange and different scene walking through the Potowatami Casino to get to the Northern Lights Theater where Dave Mason with opening act John Mayall and the Blues Breakers were set to perform. But the theater itself is a wonderful room to see a show. It has a nice large stage, the acoustics are great, and I don't believe there is bad seat in the house. And on this night there was a full house of appreciative listeners on hand.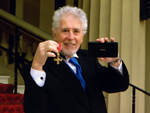 The Bluesbreakers opened the show doing a couple songs with Buddy Whittington and Johnne Sambataro (from Dave Mason's band) exchanging lead licks. Together they were great. Then Jonnie left and the Bluesbreakers continued on soon to be joined by John Mayall – known as the "Father of British Blues" – and now a member of the "Order of British Empire." At age 74, John is still a great harmonica player. The rock solid drumming from Joe Yuele, solid bass of Hank Van Sickle, and the amazing guitar mastery of Buddy Whittington made for proof again that John still has a good ear for talent. They played a bunch of material from the new album – In the Palace of the King – reworking the songs of Freddie King.
After a short intermission, Dave Mason and his band came out rockin and blasted through a hitlist of favorites. Dave Mason tours all the time – and this band was very tight and expressive, together forming a solid soundscape behind Dave's soulful singing and guitar hero leads! Rock and Roll is meant to be played like this.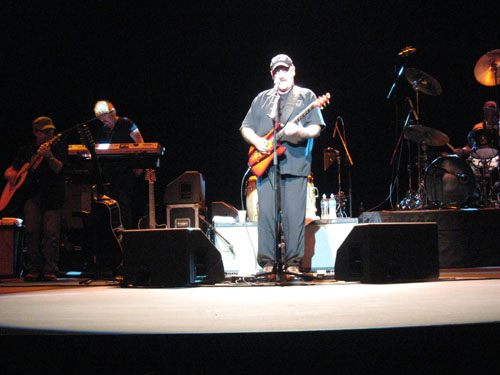 Dave Mason's setlist:
World in Changes
Let it go, Let it flow
40,000 Headmen
Look at You, Look at Me
We Just Disagree
Keep Your Legs Tied Baby*
Let Me Go*
Mr Fantasy
All Along the Watchtower
Only You Know and I Know
Feelin' Alright

* new songs
Dave started off with one of his classic songs – World in Changes:
"Things could be lazy / if they weren't so crazy / and I wasn't following you
Running in circles / won't find me no purpose / it's right here and what I do"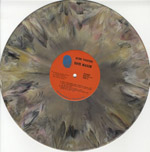 This is one of several songs he performed from Alone Together – which is considered a classic recording and all 8 tracks are sweet. Mason told me that he spent two years composing these eight songs! The album was beautifully produced – richly textured with acoustic rhythms and tasty leads, and an all star cast of contributing artists. I listened to this on the headphones a lot back in the day. The original 1970 US Blue Thumb LP pressing was on multicolored vinyl, in a triple fold-out picture sleeve. Each one of these disks was unique – and there were no track markers, so you could not just play one song. . . Instead, you listened to this in its entirety – the way a good album is intended to be played. Think of it as the opposite of iTunes!
Dave was a great guitar player back then, and he's only gotten better over the years – he continues to rank high in my guitar god pantheon! All I can say is that if you ever get the chance to see the Dave Mason Band live – by all means, take it!
His current band includes:
• Alex Drizos on bass laid down a grove to stir the soul,
• Alvino Bennett a monster on drums,
• Johnne Sambataro's guitar work was impressive: rock solid rhythms and great leads
• Bill Mason's organ playing was inspired.