DAVID GANS – Fri., March 4, 2016 – The Harmony Bar & Grill
|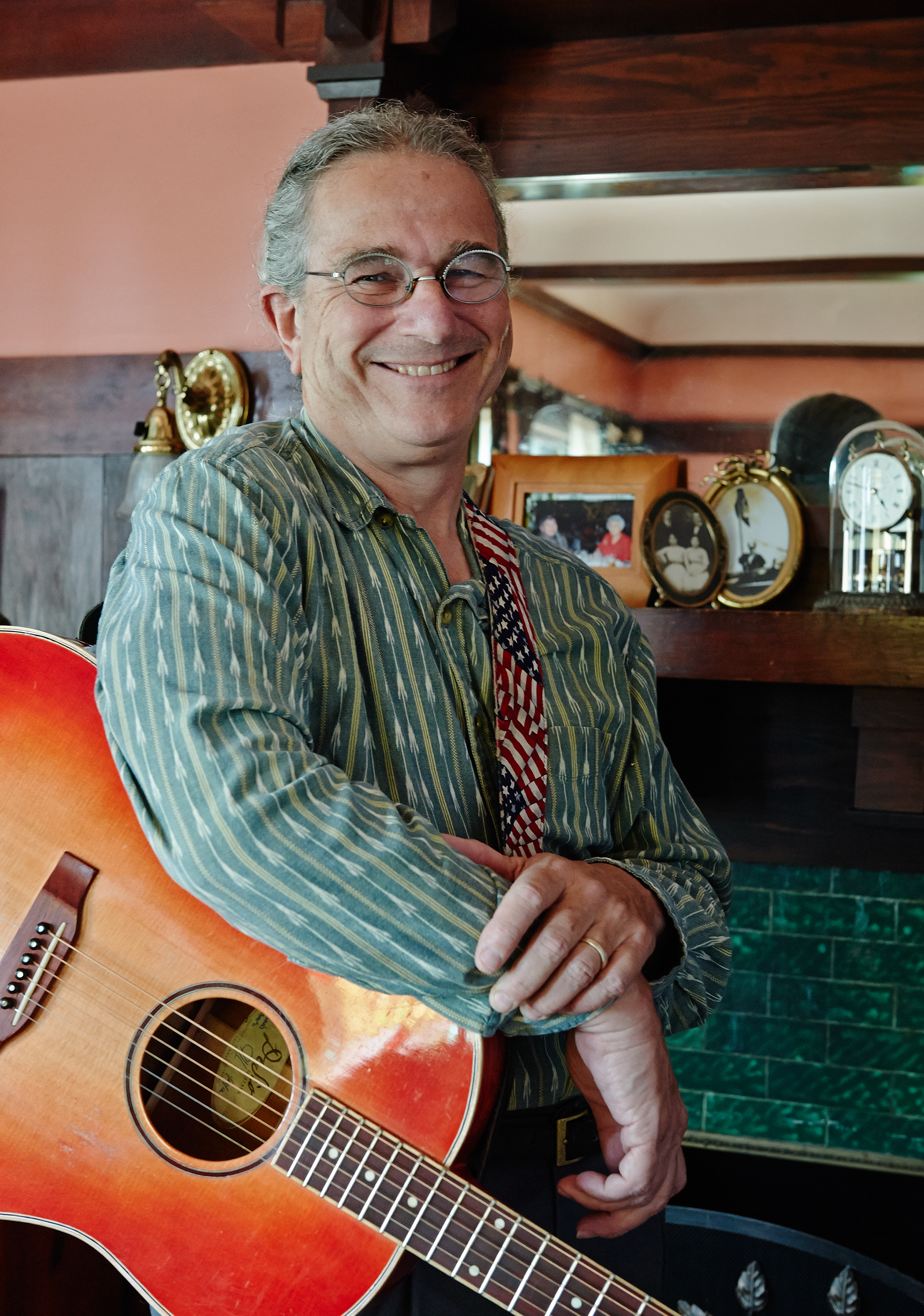 If you are a deadhead, you've undoubtedly read or listened to David Gans along the way. For me that started with the nationally-syndicated "Grateful Dead Hour" way back in the olden days, when that was the one and only hour each week that one could listen to live Dead on the radio.  He still hosts that show, as well as "Tales from the Golden Road" on Sirius/XM.  He has also written several books, most recently This is All a Dream We Dreamed: An Oral History of the Grateful Dead with Blair Jackson.
He is also a musician and is touring with a new album, It's a Hand-Me-Down,  interpreting some of his favorite Grateful Dead songs.  He will be performing a "solo electric" set at the Harmony Bar, during which he make use of looping to create multi-layered performances.  It should be interesting to hear his spin on some of the great songs from the Dead canon… and I'll bet you could get a copy of his book signed there too.
My guess is that there will be quite a few old hippies and deadheads out at the Harmony Bar on this Friday night, but that's not so unusual. Is it? I think that I'll be there for a beer or two myself.  Hope to see you!
Event Details:

DAVID GANS

When

Friday, March 4, 2016

Where

The Harmony Bar & Grill (

map

)

2201 Atwood Avenue

Madison, WI, USA 53704

Featuring live blues, bluegrass and folk on most weekends.