Govt. Mule with Grace Potter and the Nocturnals at Barrymore Theatre
|
Tuesday, October 30, 2007 by Mister Bill and Ankur
I've seen Warren Haynes a number of times with The Dead, including a very impressive solo warm-up slot at Alpine Valley during their Wave That Flag tour in 2004. But I've never had the chance to watch him play from less than 10 yards away – which I was able to do (as usual) at the Barrymore Theatre during Govt Mule's recent performance. All I can say is "WOW!" Ankur's experience was a similar one when he got to see Warren Haynes jam at Bonnaroo a few years ago.
Rolling Stone has named him as the 23rd greatest guitarist of all time. See him sometime. . . you will understand.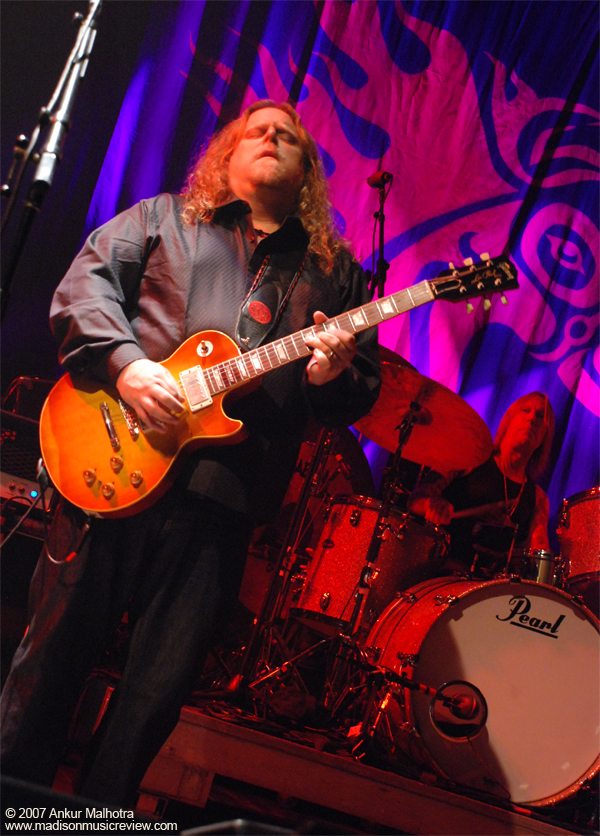 I'm not at all familiar with the Mule song catalogue, but I still thoroughly enjoyed their set. Govt Mule is a real solid band – and you would expect no less to accompany a guy who is used to touring with the Allman Brothers Band. But make no mistake about it – this is a Warren Haynes vehicle, and one that allows him to jam away. They played two sets, and the sound was great. . . One of my highlights was their brilliant cover of Radiohead's "Creep." They also did an excellent Traffic cover and a brief teaser of Shakedown Street. For an encore, they played a beautiful version of "Into the Mystic."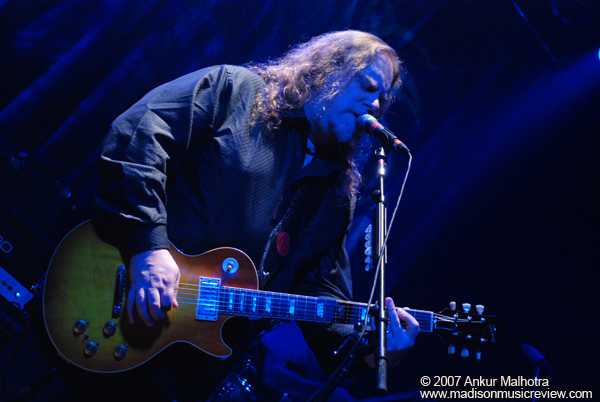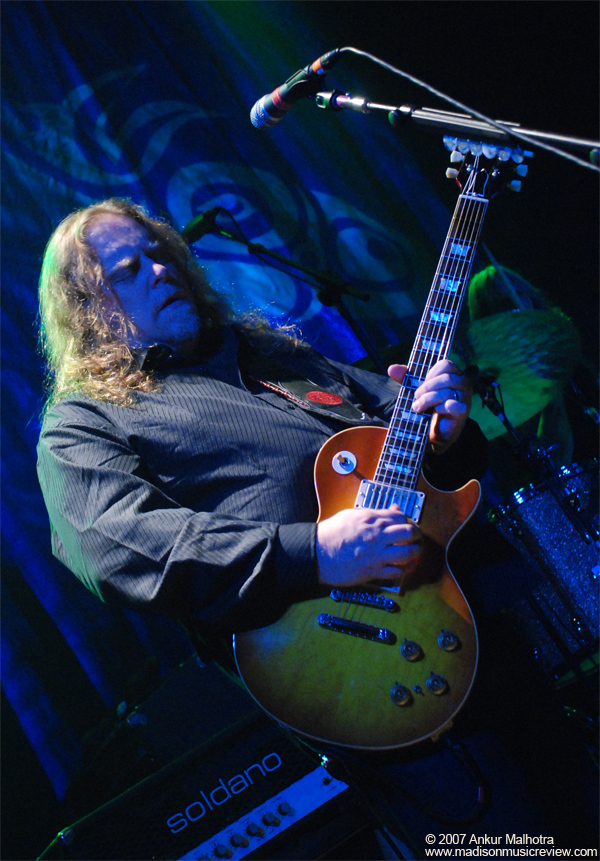 A good crowd turned out to see Govt Mule, and many of us made a point to be there for the opening set by Grace Potter and the Nocturnals. Those of us who saw GPN's performance in June at the Memorial Union Terrace were expecting a good set, and they certainly delivered.
I enjoyed this set even more – mostly because of the improved sound quality. But once again Grace proved herself a very able show-woman. Honestly, she could probably get the guys in the audience to eat out of her hand if she wanted to. (Not me, of course:)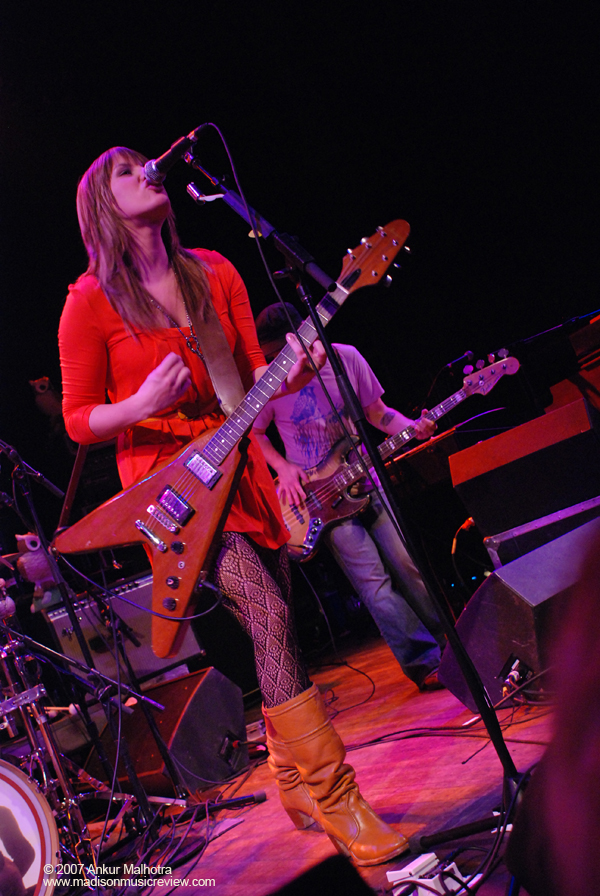 Grace Potter gets a lot of attention, but her band is really quite talented also. Scott Tournet particularly impressed me on lead guitar, especially on their cover of "Who Knows" from the Hendrix Band of Gypsies album. I hope that one day soon he'll be able to come back through town with his band – Blues and Lasers (which also includes GPN bassist Bryan Dondero).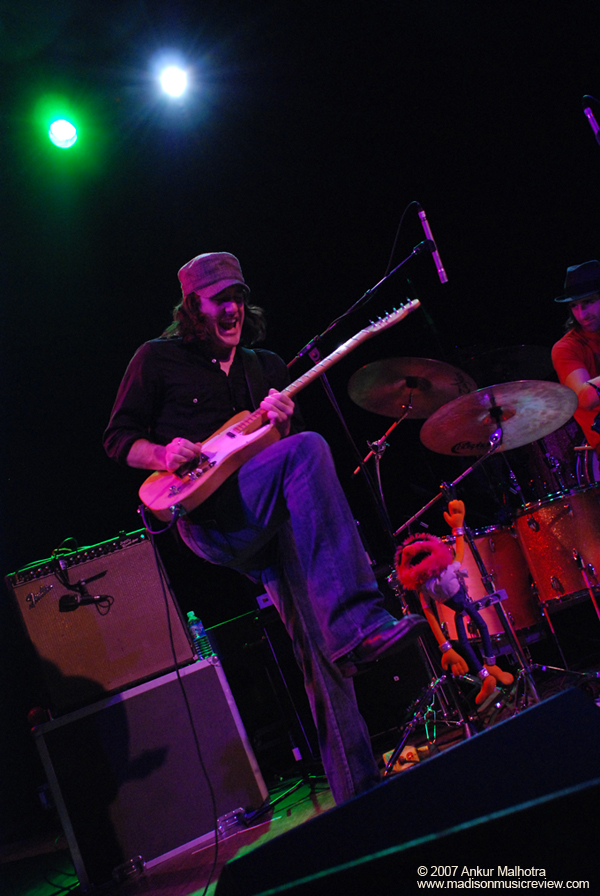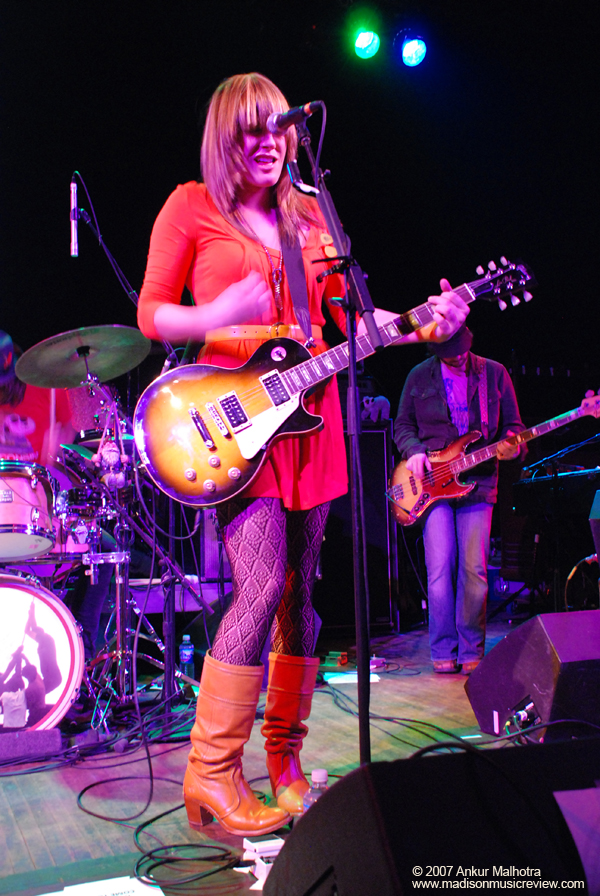 We all know that the Madison area is one of the best places in the country to live. As a music fan I feel doubly blessed, because we enjoy great, intimate venues and many opportunities to see outstanding music performances. In major markets, most of us wouldn't be able to get tickets to the packed shows these artists would generate. Here it's easy and typically inexpensive. The Barrymore Theatre is one of my favorite live music venues in Madison – with its casual atmosphere, great stage, generous dance floor, and very nice selection of tap beers. If you haven't been there in a while, check out their calendar and "come out to play" sometime soon! [more Grace Potter and the Nocturnals pictures from the show]