High On Fire – Thu., April 1, 2010 – High Noon Saloon
|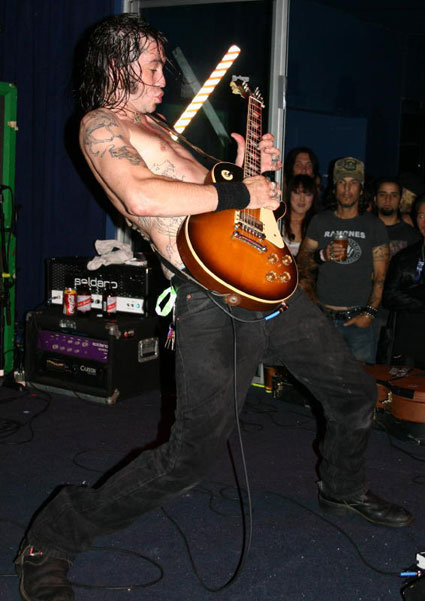 Event Details:

High On Fire

When

Thursday, April 1, 2010

Where

701 East Washington Avenue
Madison, WI 53703-2958

Madison, WI

Other Info

High On Fire - Matt Pike (guitar, vocals), Des Kensel (drums) and Jeff Matz (bass) --has released four critically acclaimed albums during its career, starting with their debut, The Art of Self Defense, on the now defunct Mans Ruin label. Their latest album, Death Is This Communion, was released in 2007 and was produced by famed producer Jack Endino (Nirvana, Mudhoney).

Scott Givens, VP of Metal, says, HIGH ON FIRE is one of the most important bands in the metal genre and we are extremely excited to be working with them.

Kerrang has called HIGH ON FIRE a metal juggernaut, while Spin describes them as a beast of a band.

For more information, go to: www.highonfire.net or www.myspace.com/highonfireslays.