INDIGO GIRLS – Thu., November 10, 2011 – Barrymore Theatre
|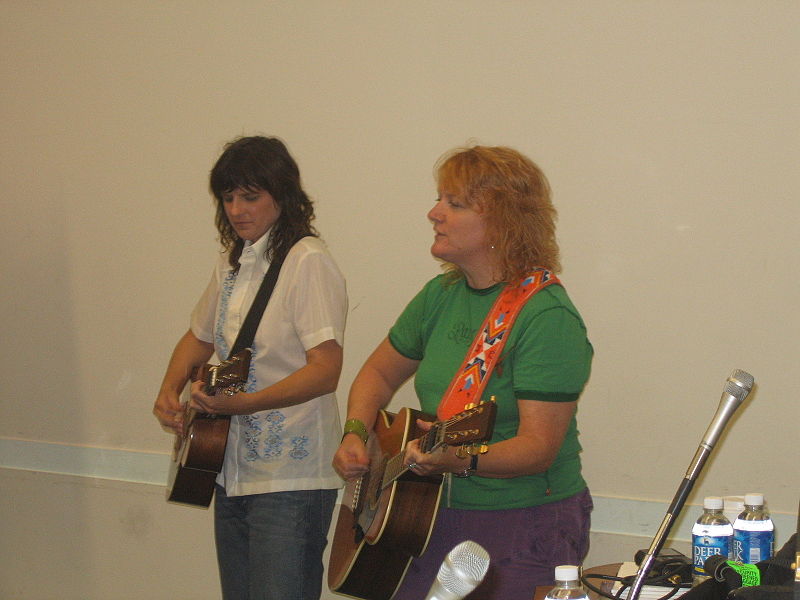 Event Details:

INDIGO GIRLS

When

Thursday, November 10, 2011

Where

2090 Atwood Avenue
Madison, WI 53703

Other Info

On sale Saturday, September 10 at 10am:

The Indigo Girls are an American folk rock music duo, consisting of Amy Ray and Emily Saliers. They met during elementary school and began performing together as high school students in Decatur, Georgia, part of the Atlanta metropolitan area. They started performing with the name "Indigo Girls" as students at Emory University, performing weekly at The Dugout, a bar in the Emory Village.
They released a self-produced, full-length record album during 1987 and contracted with a major record company during 1988. After releasing nine albums with major record companies from 1988 through 2007, they have now resumed self-producing albums with their own IG Recordings company.
Living very separate lives when not performing or recording, Ray has released solo albums and initiated a not-for-profit record company while Saliers is a restaurateur and a published author. Both Saliers and Ray self-identify as lesbian and are active with political and environmental causes.

Beauty Queen Sister is the thirteenth studio album by Indigo Girls, scheduled to be released on October 4, 2011 by Vanguard Records.