Interview: Wayne "The Train" Hancock
|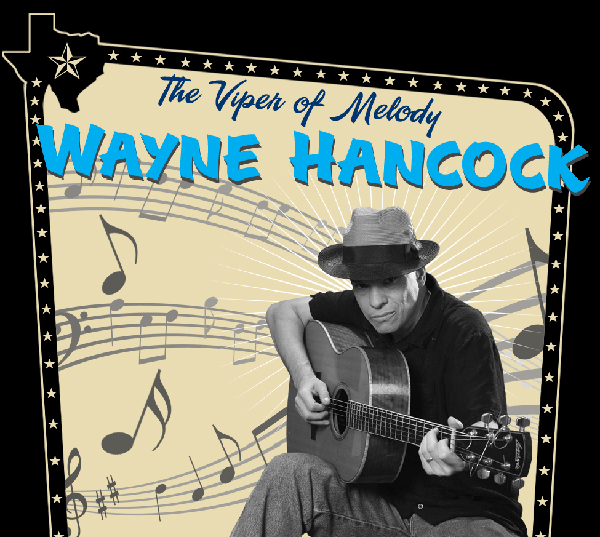 Wayne Hancock is one of the stalwarts and few remaining beacons of traditional country music, combining honky-tonk, western swing, blues, Texas rockabilly and big band in his own style of hard driving, high passion music. His live shows are the perfect example of 'outlaw country' at its best and showcase a raw energy, vigor and deep connection to the music he loves and plays – genuine, house rocking, hillbilly boogie with a swing. We caught up with Wayne with a quick phone conversation prior to a gig in Fort Wayne, Indiana, one of the dozen or so stops on his current tour.
When did you start making music?
About 20 years ago I started making music… I started playing when I was 15 and have been playing ever since… there isn't a whole lot for me to do except to play music… it's what I am good at.
Who have been your inspirations?
I like good music, good jazz music, honky tonk music, Hank Williams and stuff like that… I try to make good music.
Whom have you jammed/played with over the years?
It has been fun playing with George Jones… and some shows with Bob Wills when he was alive, about 10-15 years ago. The past ten years I have been doing my own shows.
You are considered one of the hardest working musicians in the business. How long have you been on the road?
Ever since I started playing… With this tour, I started about a week ago and will be on the road for another two weeks… I just want to keep doing this as long as I can do this… I guess I have twenty more years to go before I start wearing out.
Anything new in the works?
I have been writing and will probably have something out before the end of this year. I still need to put them all together and see how that goes. My last album Viper of Melody
came out about two years ago.
Yes. We have heard the album and enjoyed some of the songs on it including (the title track) Jump the Blues. The new album out on Bloodshot?
Bloodshot. Bloodshot always…
What is your take on the situation at the Capitol here in Madison? Any thoughts?
No, I stay out of politics… It is like religion, nobody ever agrees upon religion, nobody ever agrees upon politics. I am sure they will work out their differences (laughs)… definitely stay out of politics and religion.
The king of 'Juke Joint Swing' is going to be back in town this week for a Wednesday night show at the High Noon Saloon. This is your chance to catch "The Train" letting out some steam… See you at the show!