Interview with Agoria: A Movement Artist
|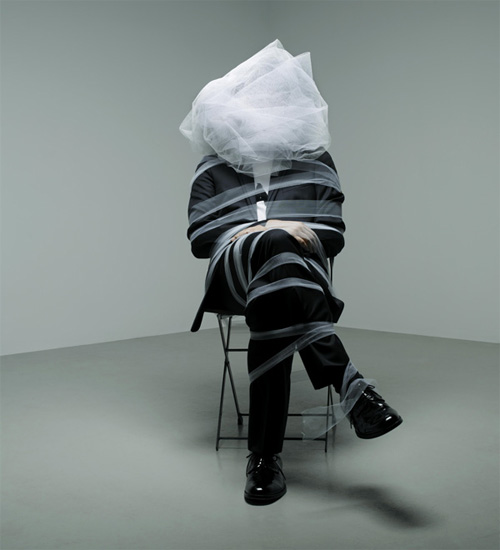 A name not that well known on this side of the Atlantic, Sébastien Devaud a.k.a. Agoria has been at the forefront of the European electronic music scene for over two decades. Influenced by Jazz and Detroit Techno, the Frenchman from Lyon has shared the DJ spotlight with renowned artists such as Jeff Mills, Kevin Saunderson, Carl Cox, and Ritchie Hawtin to name but a few. A unique groove steeped in deep house, soul, jazz, disco, opera and of course lots of techno. His music has been described as as minimalist, subversive, and dirty… just the kind of stuff we like hearing! Agoria will be playing the Main Stage at the Movement festival in just a couple of weeks and so we thought why not get to know the man and his music beforehand. A trans-Atlantic phone call last week and we had Mr. Devaud share with us his passion for the Detroit sound and more…
What got you into DJ'ing?
It was seeing Jeff Mills play when I was 16 years old. For me it was like a big, big discovery because it was the first time I was seeing a DJ playing with 3 turntables, a drum machine and a lot of effects. He was playing really fast, the tracks… even though technically he was not perfect, he had a special groove. I was like this little guy, little nerd in front of the DJ looking at all the records and technical aspects. From that time I said wow… I never expected a DJ to play like this. And when I turned 16 years old I bought my first turntable and have been playing since.
Listen to a mix from Disc 2/Rising Sine, Balance 16:
Balance 016 Disc Rising Sine "Soundcloud Edit"byAGORIA

Where does the name 'Agoria' come from?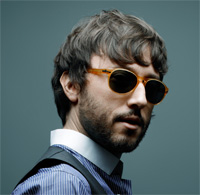 The name Agoria comes from a party we organized when I was 18 years old. We were organizing a really small party in about a 200 people club, something like that… I was not really DJ'ing at that time. Then one day, friends who are throwing the party with me, they write Agoria on the flyer. I asked them who is Agoria? They said, he is a good DJ, you have heard him before, and that's all. … and then one hour before the DJ Agoria set, my friends say hey this is you – Agoria… you have to go back to your house and pick up your records and play. So in fact, I really didn't choose that name… it came from that party that day.
Who have been your influences?
We listened to all kinds of music at home – on Sunday afternoon my dad would play records like could be pop songs, music from Africa, classical music… really I listened all kinds of music… quite eclectic music. I have been surrounded by all kinds of music from my childhood … but on to Detroit music – it was artists like Kevin Saunderson, Inner City, Carl Craig, Derrick May – all these people from that city when I was young really all my music came from that town. All these things from the United States, really the legends on my records.
The first record I bought – it was Inner City's Good Life. it was a big, big, major hit in my country at the end of the 80's. it'd be on five times a day on the radio… so it was the first record I bought when I was 12/13 years old. I think at that time it was $2 and I went all around the neighborhood to collect money to buy this record. And then when Kevin (Saunderson) asked me to remix Inner City, and it being my first record … it was like a present from god… something like that.
Why a mix CD? Your thoughts on your latest release Balance 16
Three years ago I was making a soundtrack for a movie named Go Fast – I worked for six months on the movie and I did not feel very ready to make a new album… I needed to find time to make music and to relax a bit … at that time I was not really prepared to make a whole album… and I decided to make a mixed CD… and then I did not want it to function like a mix CD because you can find so much music today, on podcasts, websites on the internet. The mix CD had to be different from what I had done before, something that I really wanted to excite me… that's why it's so eclectic because I spent four months looking for music… and looking for it from all over – from my friends, the record shop, the internet, a lot of tunes that were never released before. And that's what I was excited about the mix CD project – to present something that people had never heard before. To showcase new artists, and music from all kinds of styles of music.. so it has been a challenge to make this mix CD set.
A couple of songs/artists that stood out for you in making the new mix CD.
There's this really young woman, about 20 years old, she sings a bit like Bjork… she has an amazing voice, sometimes she reminds me of someone like Nina Simone… she can sing like a white woman but then also has a black woman's voice… it's also really interesting to see all the parallels. I must also mention that we had a contest on soundcloud with the idea to find really new stuff and new content. The winners of the contest are from Poland and they are quite interesting… considering there were more than 1000 tracks submitted and this is the one I picked.
Then, I discovered Aphrodite's Child. It's a really, really old album this one. It's not a track that has been released before but it's had for me the same effect. It's a tune from 1978, a Greek band with Vangelis, but it feels current. This song could have been sung by someone today. It's funny because the record company, I think it was EMI, did not want to release this song because it was in the album 666 from Aphrodite's Child. The record company was thinking it was too devilish. So for a few years the record did not come out – it was crazy that the record would not come out because it was considered too 'avant-garde'. Nowadays, it's fine if someone says your music is too different, too avant-garde… I find it interesting. It was difficult for me to select tracks from this album. For the mix CD I asked a lot of my friends to present me with records that they loved and would have these secret touches, and these are friends who are not DJ's, and one friend gave me this album. I loved all the tracks on the album, and it was really difficult to pick one. But then I realized that this is a onetime compilation and I really wanted the track to be refreshing and I picked Love, Love, Love.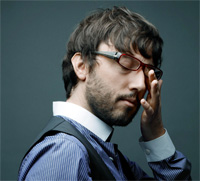 How do you go about the process of selecting and making tracks?
It's a bit like cinema… this mix (Balance 16) is quite cinematic and I pick all the tracks like actors. The concept for this mix started with a synopsis. Once you have a good synopsis it's easy to put all the actors together. I really first get all the selections in the concept first. I wanted to work on a new kind of mix cd… not just a global mix cd or a mental mix cd.. anyone can know how to put a good mix together.. we have great mix CD's with 12 tracks or 15 tracks, interesting beat because they are all matching together. I am not excited to do this. I really wanted something technically not incredible, but something that excites me… To take things that are not supposed to match together and make them match together… that's something I like doing when I am playing records.
I first get a flow between all the tracks and then I rearrange the flow, step by step, making all the links with my CD Player, turntable, and other things to get it as perfect as possible. The transfer of the selection of the mix is very important. While technically I think of the sequence in the computer, everything is transcribed using a Xone 92 mixer. I record every mix and then find the best one to include.
What's changing in the world of electronic music?
Musically? Or the industry? In the world of music, there are so many things to say… I am not sure the music is changing all that much. We relive it. It's all about cycles. We had the electro clash scene, then we had two years of minimal, two years of house, the next year it was techno and then it moved out… it is all about cycles. But every time obviously the music is refreshed because there are newcomers who come in, but there are not so many new music things coming out. Take dub-step for example. Dub-step has been big from before, it is not a new thing.
The main thing that totally changed is the internet and the accessibility of the music everywhere. Today it is really difficult (for an artist) to get visibility. Everyone can make music and can then release the track – in almost two weeks you can put out a track and get it up on Beatport! The big difficulty is for a lot of electronic artists is to get really, really noticed. And for this all the artists and the labels are giving away a lot. They are giving free tracks, they are giving earlier albums for free, discs for free… they are giving away too much in my view. Because, if you give away so many things, then in the end people lose the value, they lose the pleasure of buying a CD or discovering a new disc. I remember even 6-7 years ago when I was buying records and I would get really stressed and was almost running to go home to put the cd in my cd player just to listen to the album. But today it is something that is totally different because everyone can get the new music instantly, and with so many artists and so many records, the desire is less and people are buying less and that's the main problem – visibility for all the artists. The difficulty is to get visibility without giving away too much to get people excited about what you are doing as an artist.
It is difficult to find the right balance – I think music shouldn't be marketing and people should buy records and have fun and smile. But now they don't care, they are like it's on the internet. Even on my label they are giving away so many things… it's because we are signing so many newcomers and we want people to know them and to listen to them on stage, but it is difficult to acknowledge them if there is no marketing or promotion… if you don't give free things to attract people. We are thinking of finding new ways of getting people interested but it is difficult. I don't believe in memberships or clubs where you get the music first… we are all the same… I miss the scene of discovering music just picking up the vinyl and putting it on the player…
You are a big name in France and Europe but people don't seem to know you here in the U.S.? How was Winter Music Conference, your debut performance in the U.S.?
No they don't know me here at all. No one has heard about me here. WMC was big… I feel that people were interested in the music, that people found something different about the Balance CD, but really I found Miami… how can I say? Loud. Music everywhere, in the bars, on the beaches… I was there with my son, girlfriend and a few friends but it was more of a business scene than a music scene. I was happy to be there because it was my first time, but i think it is really loud.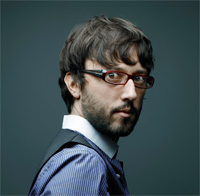 What are your thoughts on playing in Detroit? Are you looking forward to Movement?
I have played in Detroit before so I know that it is much more about the music and more my cup of tea I guess. I really like Detroit and I really like the people involved in the music there. I remember when Mike Banks from Underground Resistance was renting a house about 3 years ago and was thinking about all the difficulties for people trying to succeed and get a job while making music, and taking care of things as a collective. I am quite happy about the scene (in Detroit). I really get the militant aspect… I am a militant too in my country and remember having difficulty in getting techno accepted… a subject that the people from Underground Resistance understand. I am a good friend of Carl Craig (Music Director for Movement) too and really happy that he invited me to play…. I have good connections with the Detroit family and I am really happy to be playing there.
Well, we hope you enjoyed getting to know Agoria a bit … we sure did and are looking forward to seeing his set at Movement in Detroit (the closest he is going to get to folks in Madison). Be there!
Agoria North American Tour Dates are:
May 21 New York, NY @ 50 Bowery www.biatchcorp.com
May 22 Windsor, Canada @ Boom Boom Room www.boomboomroom.ca
May 27 Detroit, MI @ Pulse Lounge www.pulsedetroit.com
May 28 El Paso, TX @ Malibu Discotheque www.myspace.com/malibunightclub
May 29 Guadalajara, Mexico @ Bar Americas
May 30 Detroit, MI @ Detroit Princess Riverboat
May 31 Detroit, MI @ Movement Electronic Music Festival www.movement.us
Agoria interview by Ankur Malhotra
Photos by Denis Rouvre
Thank you to Betty @ Plexi PR for arranging the interview.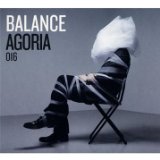 Get Balance 016
on Amazon