Dave Rawlings talks with Madison Music Review
|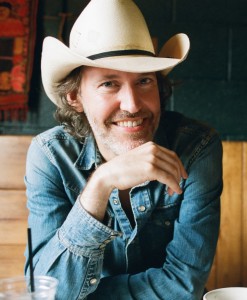 Dave Rawlings Machine just released, Nashville Obsolete (Acony Records). It contains seven, beautifully recorded, original tracks (44 minutes) of timeless songwriting and instrumentation. It's "a vivid journey through a bedeviled, bygone world punctuated by Rawlings' mellow tenor and wicked picking, all grounded by Welch's plaintive harmony and steady strumming" (Lindsey Tanner AP).
Dave Rawlings Machine will be playing the Capitol Theater on October 30th at 8:00 PM and I was fortunate to talk with Dave about the current tour, recording the new album and some of the music he's been into as of late.
Madison Music Review is excited to have you all back in town again. Now that DRM is on tour, how are the songs from Nashville Obsolete been translating into a live setting?
Yes, we are excited to be back in Madison too. I think the last time we were here (played a sold out show at High Noon Saloon) we were trying to avoid a rather large snowstorm. As for the tour, we're currently about are eight shows into it. Everything seems to be going really well so far. We have been playing mostly all of Nashville Obsolete in the live setting. It's really been interesting to see how Britney Haas (of bluegrass band Crooked Still) has taken to translating all those string parts from the album with her viola.
Speaking of the string parts on the album, could you tell us about the recording process for Nashville Obsolete?
Those string parts took a while for me to write. They were all recorded and engineered in Memphis, TN working with Matt Andrews (audio engineer). We then took those parts back to Nashville and the album was completed over a four to five week span spent in the studio (Woodland Sound Studios) in Nashville, TN.
You have collaborated with Conor Oberst (Bright Eyes), Robyn Hitchcock and Ryan Adams in the past, is there any other person or band on the horizon with whom you'd like to collaborate, produce or record?
Most recently I worked with Dawes, All Your Favorite Bands (Rawlings produced and played on it). Working on that project was very satisfying and I would be interested in doing this again but my time is of the essence and I tend to be a bit myopic. I'm looking forward to the possibility of making another record with Willie Watson and collaborating again with Conor Oberst (Bright Eyes).
Interestingly enough, there was mention of an encounter he had with Barry Gibb; there was even talk of the of writing together at some point – the possibilities seemed thrilling to Rawlings. Dave went on to point out how the "differences in style can mean more to the people that actually play it".
I brought up an example of when Gillian (and Dave) recorded Radiohead's, "Blackstar" (for the Gillian Welch, Backstar EP) and how well this song had translated into their style of music. Later on, he (again) referenced Radiohead, OK Computer (1997) and when he heard it for the first time.
I was blown away and intrigued (by Ok Computer), but at the time, I was very into old-time music and set it aside. Years later, I pulled it out again and found how like folk music (or old-time), the songs remained strong despite the times.
In this ever-changing music industry, what advice would you give for artists to stay relevant?
If you are passionate, then there is not a lot to say – it will drive you to become successful. There is this misconception that "people aren't interested in paying for music anymore" and this needs to be reexamined or addressed. If you took music, off the internet you wouldn't be as accessible. Unfortunately, the artists don't always get the money – this (model) needs to be more equitable for the artist. If this happens, it would actually make for better music overall and artists wouldn't only have to rely upon touring.
What are you currently listening to right now? What's on your turntable?
I've been listening to a lot of older stuff but I've recently been into this Studs Terkel WFMT Chicago radio show, Blues With Big Bill Broonzy, Sonny Terry And Brownie McGhee. But as for current artists, I am really digging (Melbourne singer/songwriter) Courtney Barnett. [Interestingly enough, Dave also mentioned that he enjoyed Die Antwoord]
Thank you for taking the time to meet with Madison Music Review – looking forward to the show on Friday (10/30).
Thanks. So are we… it should be a great time.