Kings Go Forth w/ JC Brooks & The Uptown Sound – Fri., January 29, 2010 – The Majestic Theatre
|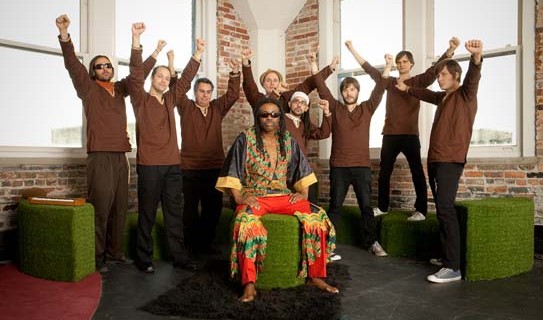 Event Details:

Kings Go Forth w/ JC Brooks & The Uptown Sound

When

Friday, January 29, 2010

Where

115 King Street
Madison, WI 53703

Other Info

The American music underground is having what you might call a Kings Go Forth moment. Need proof? Over the past year, their seven inch singles set the soul blogs swooning and became instant collectors items. Legendary producer Tom Moulton called them to remix one of their songs. DJ Shadow's playing them too. "Imaginary soul superstar" Mingering Mike is doing their album cover – the first time he has ever created art for a recording that actually exists! Then there's the Funny or Die clip "High Five Inauguration" which features a KGF soundtrack and has been viewed hundreds of thousands of times. And the documentary 'Super Noble Brothers' about KGF founder Andy Noble and his brothers Davey and Tommy that was eight years in the making.

And yet….

Kings Go Forth are based in Milwaukee, Wisconsin and haven't played a gig further away than Bloomington, Indiana. Their Luaka Bop debut album 'The Outsiders Are Back' won't be out until April 20, 2010.