Legendary DJs Mark Farina and Paul Johnson…
Here…in Madison!
|

Oh, my…  You probably already know how much we enjoy techno and house music at Madison Music Review.  So imagine how pleased we are to have not one but two (!) of the legends of House performing in Madison in conjunction with La Fete de Marquette.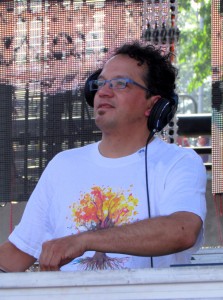 First up will be DJ Mark Farina – performing at the festival on Friday, July 13th and  also performing a three-hour set that night at High Noon Saloon. Mark says, "I look at my job as a modern day traveling minstrel, to bring new music to as many places as I can, and expose obscure records that, otherwise, might go hidden." And that's the thing about really great DJs, they will do just that!
You can check out a stream of his recent Mushroom Jazz 7 release here.

The "amazing" DJ Paul Johnson will be playing on Saturday, July 14th and following up with a set at Plan B.  While I've been lucky enough to attend several parties with Mark Farina at the decks, I am particularly excited to see Paul Johnson for the first time.
Here's a nice set by DJ Paul Johnson you can stream or download: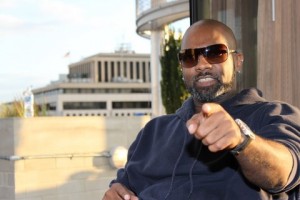 If you've not yet experienced the energy generated by a really great DJ, here is your chance! Come check these guys out at La Fete de Marquette and if you dig it, then don't miss the after-parties where they will take it to the next level! Or you could be playing poker!
I hope to see you there.