Matthew Dear w/ Nick Nice – Sun., November 14, 2010 – The Frequency
|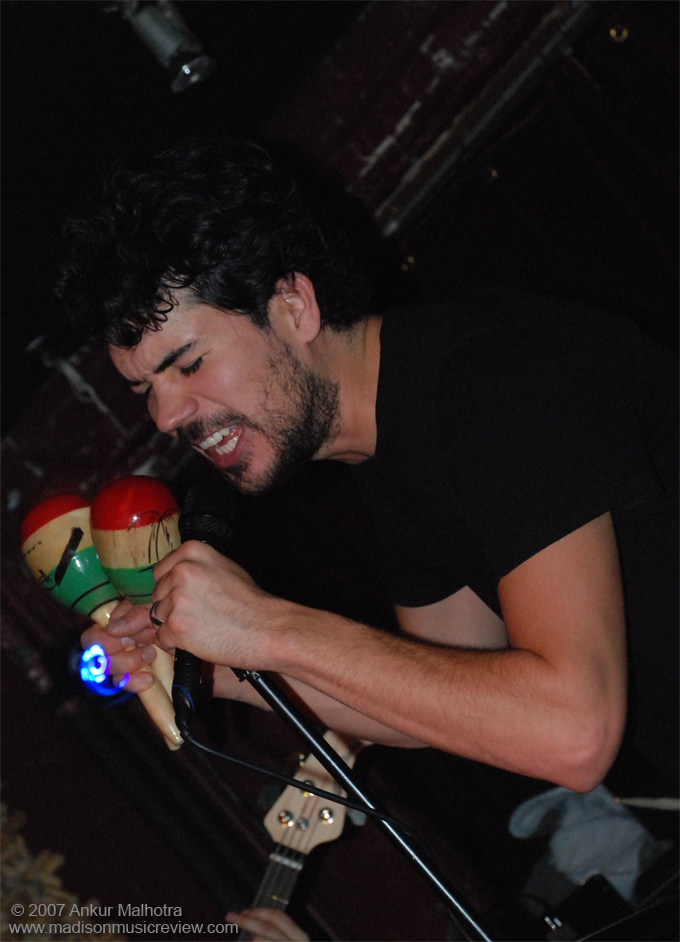 Hear "I Can't Feel" from Black City.
Event Details:

Matthew Dear w/ Nick Nice

When

Sunday, November 14, 2010

Where

121 West Main Street
Madison, WI 53703




Other Info

Depending on whom you ask, Matthew Dear is a DJ, a dance-music producer, an experimental pop artist, a bandleader. He co-founded both Ghostly International and its dancefloor offshoot, Spectral Sound. He's had remixes commissioned by The XX, Charlotte Gainsbourg, Spoon, Hot Chip, The Postal Service, and Chemical Brothers; he's made mixes for Get Physical's Body Language and the Fabric mix series. He maintains four aliases (Audion, False, Jabberjaw, and Matthew Dear), each with its own style and distinct visual identity. He straddles multiple musical worlds and belongs to none—and he's just hitting his stride.