Modest Mouse with Man Man at Orpheum Theater
|
Saturday, November 10, 2007 – by Mister Bill
Modest Mouse brought all their tools to the Orpheum and blew the roof off a sold out show. Among all the other things, note the cool amp behind Isaac Brock …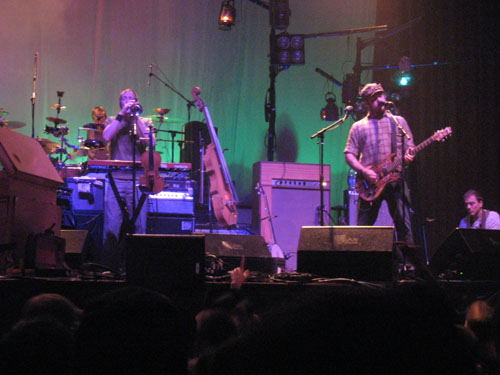 There has been a lot of buzz this year about what a great fit Johnny Marr is with this band. And its all true. He is one of the journeyman guitarists in rock, and it was cool to see him driving these songs with the rest of Mouse.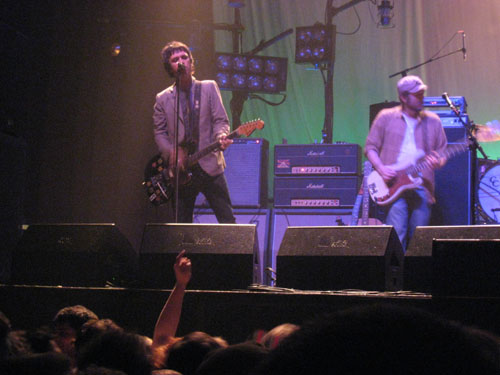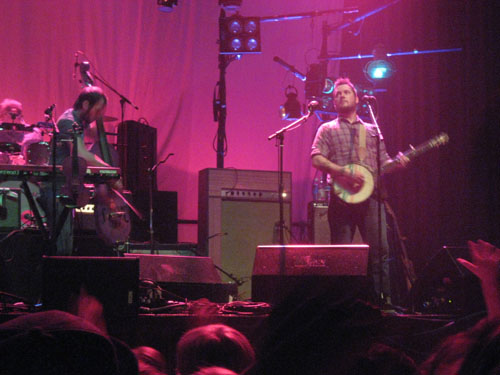 Here's the setlist
Black Cadillacs
Paper Thin Walls
Dashboard
Fire It Up
Bukowski
Tiny Cities
Bury Me With It
Here It Comes
King Rat
Trailer Trash
Float On
We've Got Everything
Education
The View
Satin in a Coffin
Talkin Shit
Parting of the Sensory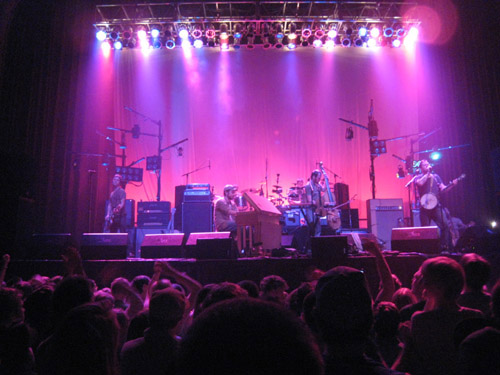 Every time I see a show at the Orpheum, I can't help but fantasize about what a great venue it could be if they would knock out the back wall and reclaim the Stagedoor area. It's really bizarre to have a 7ft high stage in front of a 10 ft dance floor, and the configuration must also really complicate the sound engineer's job. But I've got my favorite spots, which I refer to as the $300 seats. It's definately worth getting there early … While we waited for the doors to open, one of the fans in line told me that seeing Man Man alone would be worth the price of admission. They lit up the crowd with their wild stage energy. Really unhinged band. See them when you can.
See ya at the next show!