Moldover w/ Duke Shin, Nick Nice and Wyatt Agard – Fri., June 4, 2010 – The Inferno Nightclub
|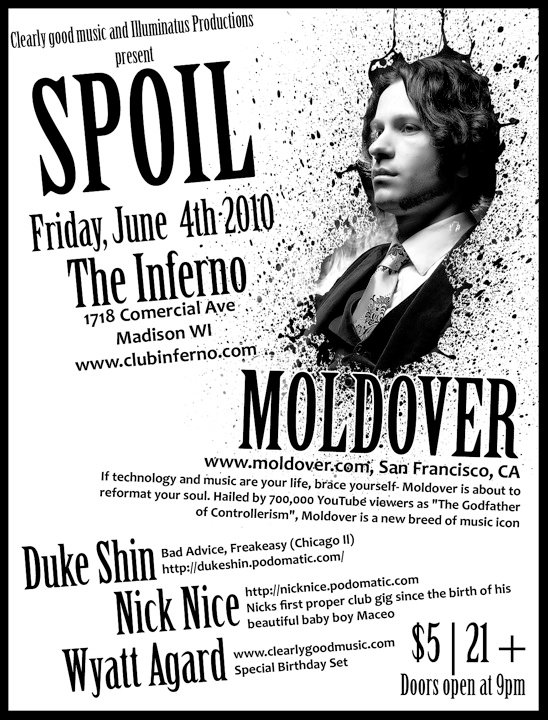 Event Details:

Moldover w/ Duke Shin, Nick Nice and Wyatt Agard

When

Friday, June 4, 2010

Where

The Inferno Nightclub (

map

)

1718 Commercial Ave
Madison, WI, USA

Other Info

If technology and music are your life, brace yourself - Moldover is about to reformat your soul. Hailed by 700,000 YouTube viewers as "The Godfather of Controllerism", Moldover is a new breed of music icon and combines the charisma of a rock star, the mad genius of a basement inventor, and the radical inclusiveness of the DIY internet generation.

Duke Shin (Chicago), Nick Nice and Wyatt Agard warm up the floor before Moldover takes over...