Mono w/ The Twilight Sad – Thu., May 20, 2010 – High Noon Saloon
|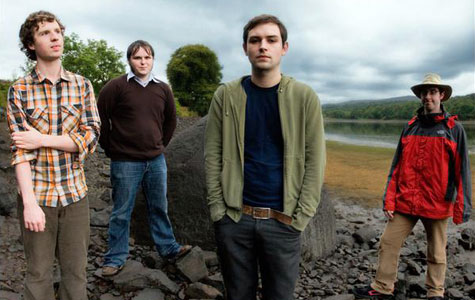 Event Details:

Mono w/ The Twilight Sad

When

Thursday, May 20, 2010

Where

701 East Washington Avenue
Madison, WI 53703-2958

Madison, WI

Other Info

Tickets available at: B-Side Records, Mad City Music Exchange, Strictly Discs, High Noon Saloon

About Mono: http://www.mono-jpn.com/
This instrumental band was formed in February of 2000 in Tokyo, Japan. Since then, MONO has quickly piqued interests in both audience and critics alike by staging overwhelming, emotionally splendid, atmospheric performances.

Within the rage of distortion and bombardment of feedback, you are just as likely to experience sadness and beauty, light and darkness, chaos and peace, happiness and melancholy. It is MONO's ability to combine, intertwine and swing back and forth from two such opposite extremes to create an emotional phantasmagoria that makes this band worth experiencing.

The Twilight Sad (http://www.thetwilightsad.co.uk/) is an indie rock band from Kilsyth, Scotland. When asked to described their debut album, the band likes to see their songs as folk with layers of noise, as they are based on experiences that have happened to them, around their hometowns or people they know. They often cite the works of Daniel Johnston, Serge Gainsbourg, Phil Spector, Arab Strap and Leonard Cohen as influences.