Movement 2011…Day two in pictures
|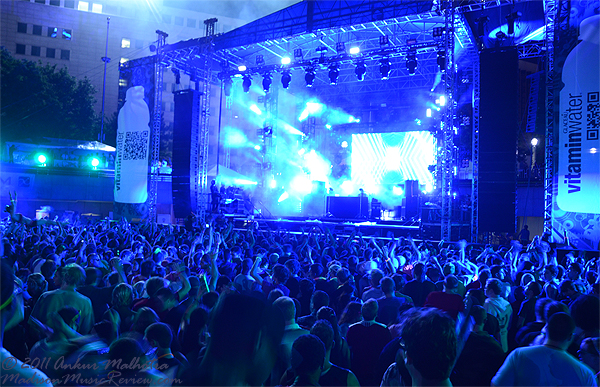 Day two on the dancefloor: Movement Sunday started off with an overcast sky and while the threat of inclement weather remained throughout the day, scant attention was paid to the rain, wind and clouds as the beat-heads amassed for a second day of pure, unadulterated music at Hart Plaza.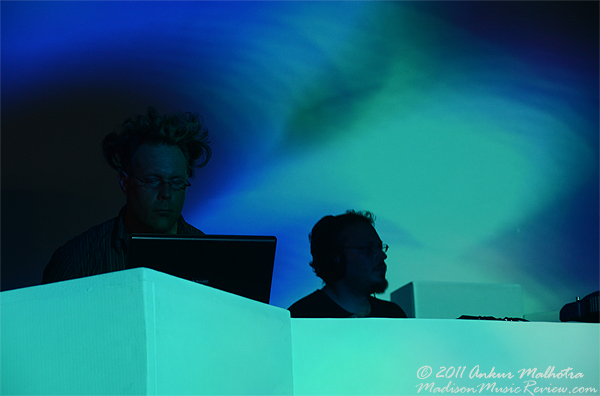 A quick stop to check Minx on the decks at the Detroit stage before I headed deep underground Hart Plaza – more like 40 feet below ground level, all of which is also ramped for easy wheelchair access (think grandma techno), is the Torino stage, and a perfect spot for the acoustics mastery of some of dub techno's finest DJ's. An hour of dubby delights! Via Deepchord presents Echospace, a collaborative project of Rod Modell and Steve Hitchell, two veteran producers based in Chicago and Detroit. Modell in particular has a longstanding fascination with location recordings, and the duo used the room's bouncy sound to shape their set, something we noticed several other artists work with as well (and frustrate a few!).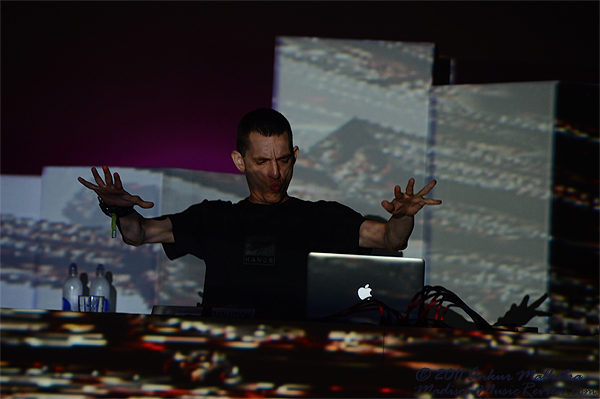 Traversable Wormhole, a.k.a. Adam X, was perhaps my favorite set of the day (or for the afternoon at least, believe me there is so much of the good stuff to be had in a Movement Day in Detroit). Deep, hard, at times industrial, techno… and the projections taking your mind on a pinball machine trip through space. Adam is a delight to watch perform, with his constantly changing facial expressions, a 'Vulcanesque' look about him, and his live set in the "bunker" was impeccable. Re-emerging back above ground after the set and it felt that I had been on a two hour joyride on another planet!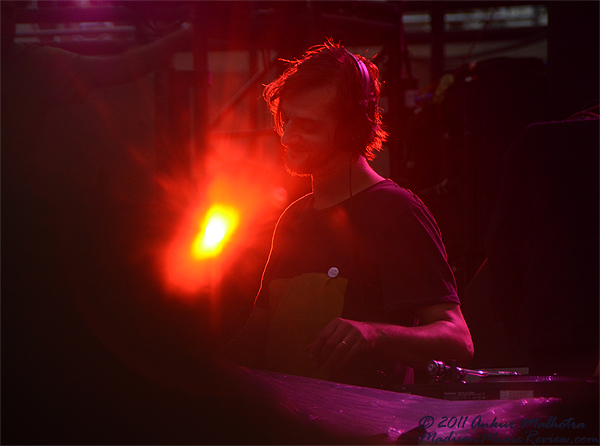 Next up was Ricardo Villalobos on my list, and thousands others as well, as the crowds started swarming the main stage amphitheater for this much anticipated artist's first Movement performance in over 7 years (not for lack of effort on Paxahau or the artist's part, but visa issues and flights have culprits in previous years). A somewhat glitchy start with some technical issues (almost sounded like a blown speaker, but likely an over-driven amp or two) and I was out and over to the Beatport stage to check out Martin Buttrich. A quiet and unassuming personality makes him somewhat of a mystery, but with recent killer releases (Crash Test, Full Clip) he has been in the spotlight lately and for good reason. A minimal, moody set that set things off at a marching pace but soon had us revved up to full throttle…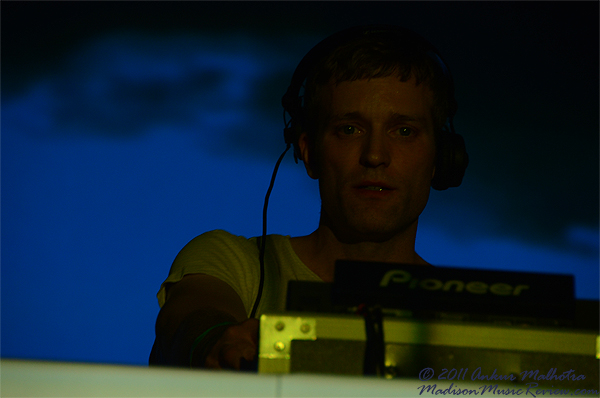 Charged up and refreshed with the cool evening air, it was time to head back underground for a Ben Klock workout. A techno DJ and producer from Germany, with release on BPitch and Ostgut Ton and his own label Klockworks, he threw down a sweet mix… more minimal magic that had us asking for more… and we received courtesy of Marcel Dettmann, another cohort from "the Club" (Berghain that is), with more dark techno to end another night of Movement 2011. I did manage to sneak in a the last 20 minutes of Carl Craig's "69" set at the main stage. Dressed in white, and replete with face masks (Mardi Gras style), C2's signature style mixed in Detroit classics from 25 years ago, with synths, orchestral arrangements and bass. The crowd lapped it all up… stoked for yet another night of partying at the afterparties.