Movement – Day 2 Highlights
|
As with all outdoor music festivals, weather is always a wild card. We roused ourselves on Sunday around noon to a beautiful clear sky and warm temps, but by mid-afternoon it was obvious that the predicted rain would be coming…Luckily, we had packed rain jackets.
Getting to the festival grounds on Day 2 and Day 3 always takes a bit more effort, especially after the prior night's after-party. But Lovecraft had his heart set on seeing Honey Dijon, and I was intent on seeing Audion. So we donned those jackets and began Day 2 with a purposeful walk over to Hart Plaza to join the other hearty heads.
One of the unfortunate impacts of the rain for the artists is that not only does the crowd size get knocked down quite a bit, they were also pushed back away from the stage by barriers apparently intended for safety purposes.
Once we reached Honey Dijon on the Red Bull Stage, I knew that we had made the right decision. She had the crowd firmly in the palm of her hand and had us dancing through the rain with her skillful mixing.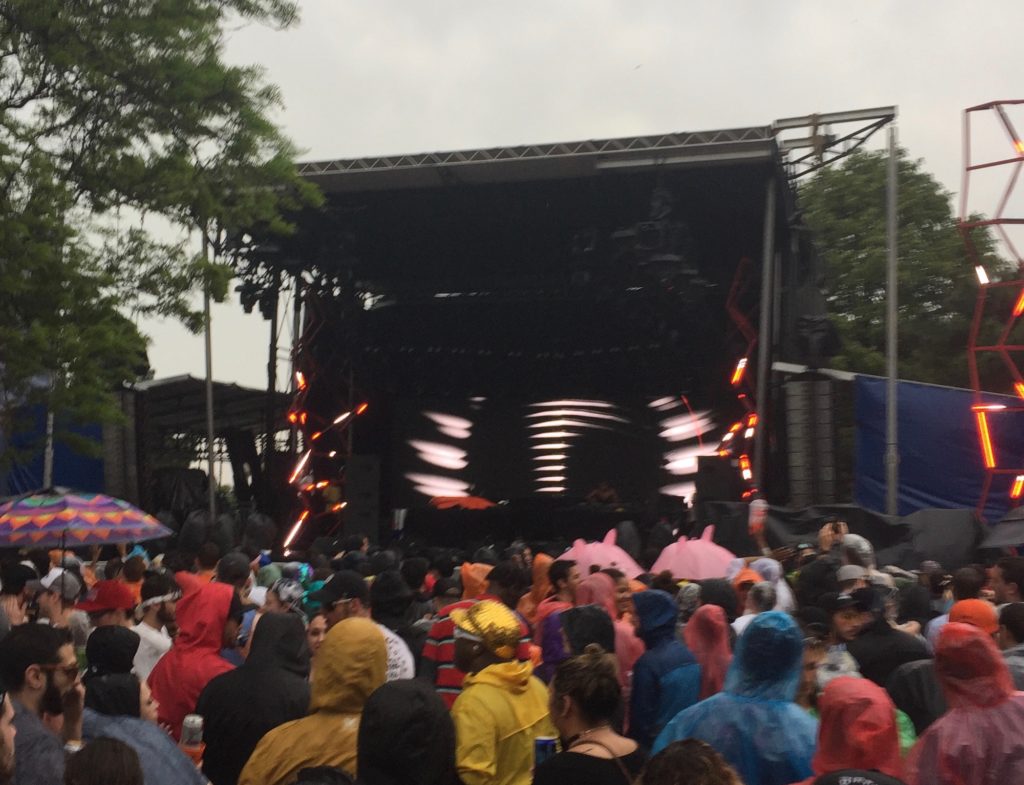 With great effort, we managed to pull ourselves away to catch the last half of the set by Audion, and again this prove to be a wise decision. It was a brilliant live set and Matthew Dear was deep into it. He was grooving hard, and so was the crowd… It didn't hurt that the rain had let up and a little bit of blue sky was beginning to appear.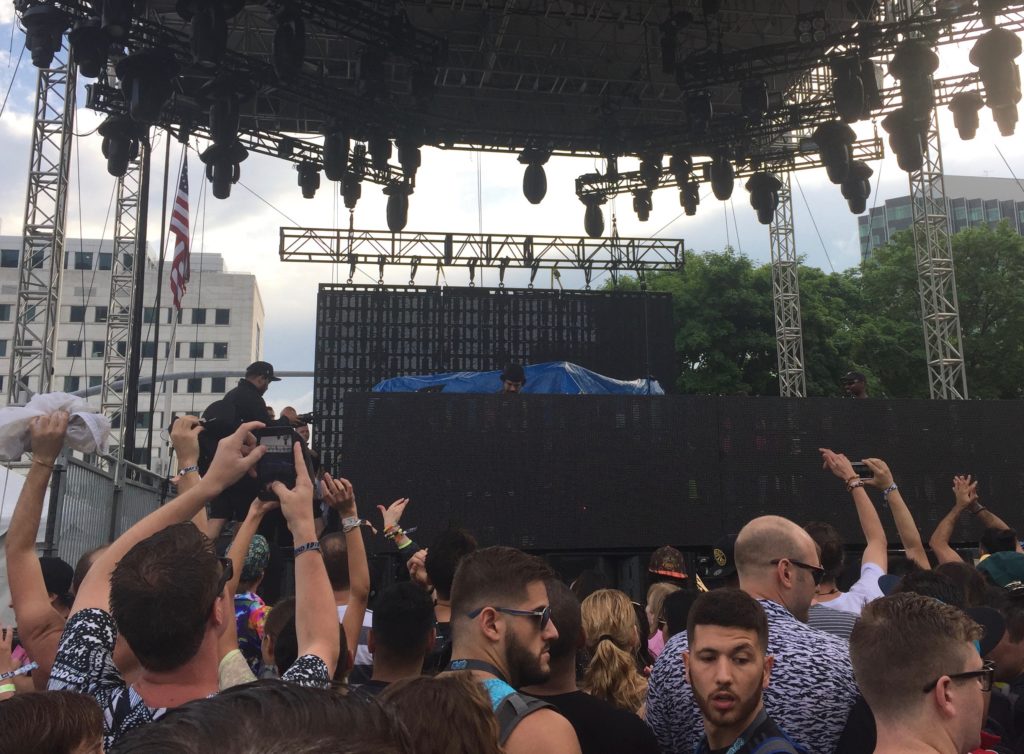 Cajmere immediately followed Audion on the Stargate stage, and by this time the crowds were really beginning to swell as people continuously flowed back into the festival. Cajmere impressed as always with his impeccable track selection and flawless mixing. Nonetheless, we again tore ourselves away to catch the last half of Joseph Capriati and the entire Adam Beyer set on the Main Stage. Both of which were also great, and as you can see, the crowd had fully returned.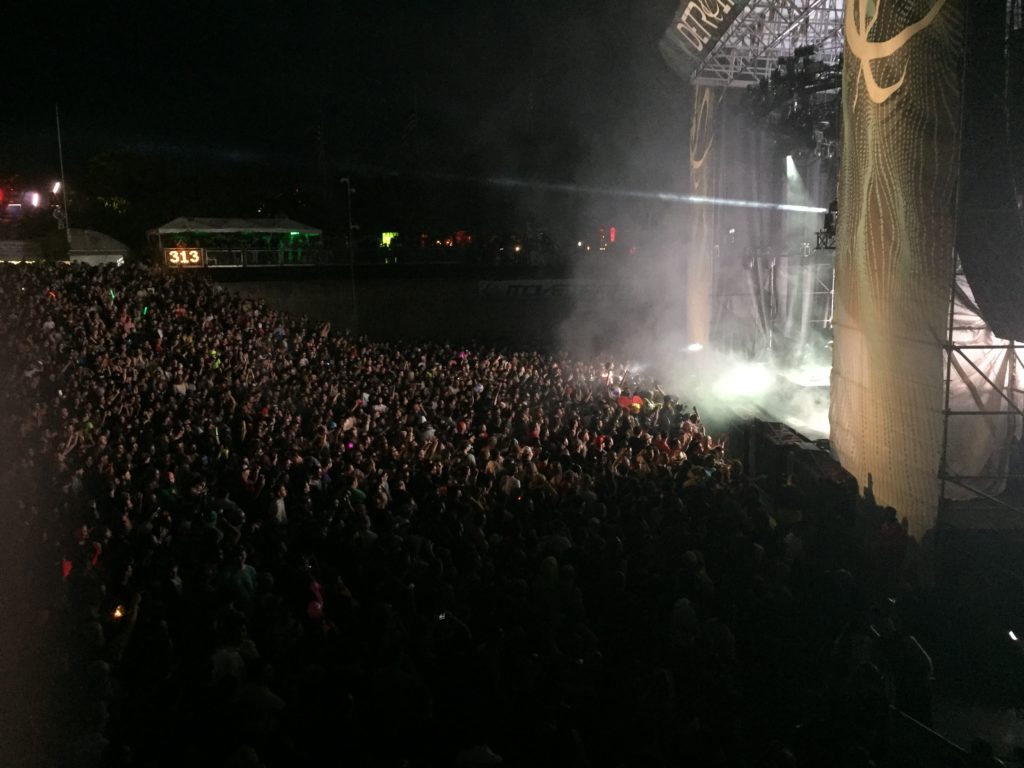 After Beyer's set, an announcement was made that a new storm cell was heading our way and that performances were going to be delayed for 15 minutes to let the worst roll through. So we decided to use that opportunity to head back to the hotel, change into dry clothing and relax for awhile before heading out to this night's after-party.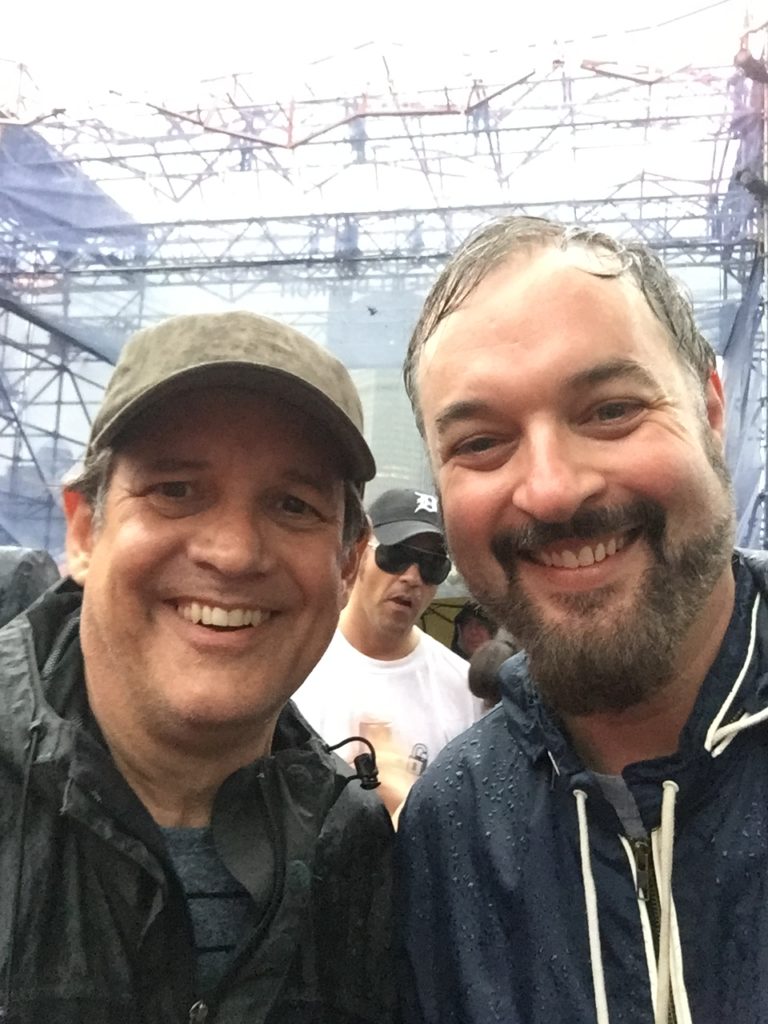 It was hard to leave when good music lies ahead. But I've learned to resign myself to missing some of the great music while at Movement. With six stages with continuous music – not to mention an occasional pop-up performance – offering a well-curated line-up, let's face it: you are going to miss some great sets!