Musique Electronique par deux un grand succès
|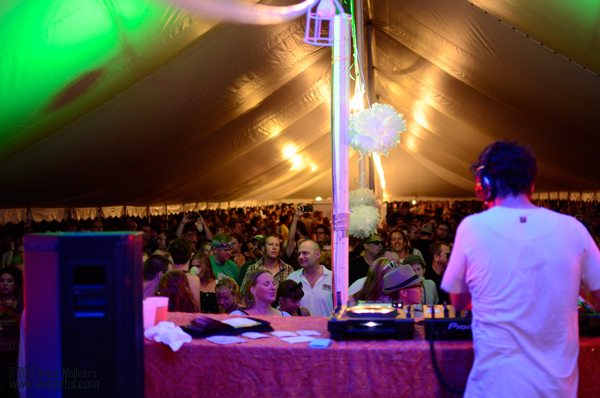 The 2nd edition of Musique Electronique took place July 13-14 in Madison and we are still recovering from the weekend of music. A welcome addition to the La Fete de Marquette programming, this year's electronic music programming celebrated the Midwest roots of House music with iconic DJ Mark Farina, legendary producer Paul Johnson, hometown favorite Nick Nice and up-and-coming local DJ's Lauren Franchi (DJ Elle), Tom Feiza (DJ Homewrecker), Vinnie Toma. The format adopted by Musique Electronique is akin to the Decibel festival in Seattle and Movement/DEMF in Detroit, where afternoon and evening performances are held at the festival grounds followed by extended sets at after-party venues around town. Friday night featured Mark Farina throwing down a three hour set at the High Noon Saloon, preceded by a hot-warm-up set by DJ Elle.
Here's a taste of what went down Friday evening with Mark Farina:
And Saturday night with Paul Johnson:
And some pictures…
Watch out for more video from Mark Farina's set at the High Noon, Nick Nice Saturday evening at the festival, and more video from the PlanB party.