Pitchfork 2017: Retrospective
|
Pitchfork Music Festival 2017 was an outstanding addition to our summer schedule! Well-known for its brilliantly-curated artist selection, this is a fantastic festival to catch any of your favorite bands. It's relatively intimate, well-run and makes great use of the Union Park setting. In addition to the music, the organizers for this event obviously put equal focus on creating a relaxed and friendly environment for the attendees.
Personally, we had a shaky start on Friday. A later than anticipated departure, coupled with interstate traffic fiascos between Madison and Chicago made us feel as though we may never reach Union Park. Upon arrival, we witnessed the standard first day issues that most festivals incur: long lines at the festival entrance and drink ticketing stations. However, we have seen worse at other famed festivals and we managed to enjoy Thurston Moore's set from the ticket queue. (Indeed, throughout the remainder of the weekend, access to the venue was quick and the lines for beverages were reasonable.)
Finally, with drinks in hand, we succeeded in meeting up with friends and headed over to see Danny Brown – who proceeded to get the good times rolling for all.
Dirty Projectors followed, and many of us used that time to refresh drinks and get situated for LCD Soundsystem.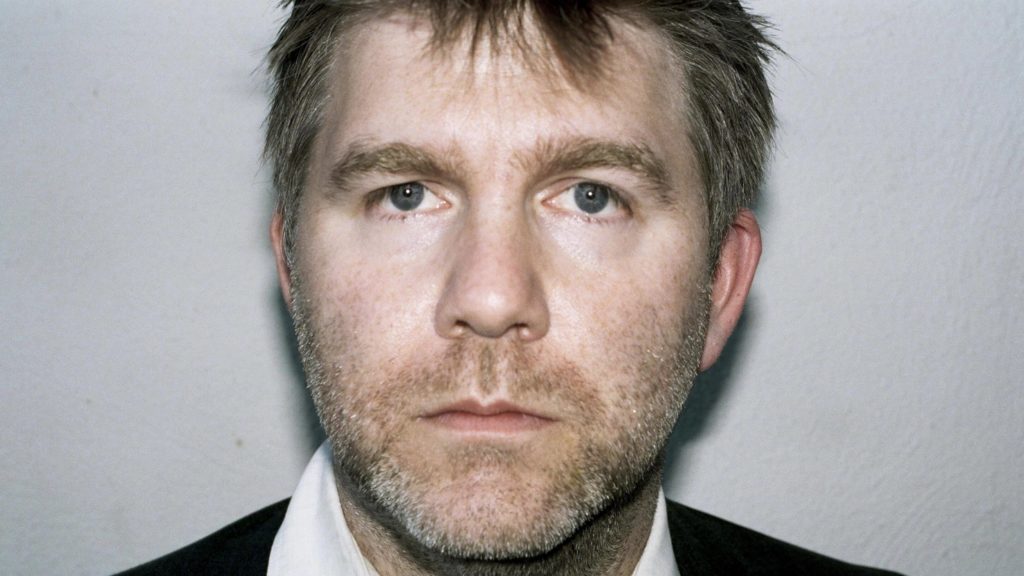 LCDSS did what they always seem to do: delivering synth-rock power that lit up the park. According to James Murphy, both he and Nancy Wang were suffering painful injuries, but the band still rallied to fill their 90 minute set with hits and some new material.
Memorable quote heard during LCD's set: "God, I feel so much better than I did two hours ago!" That seemed to be the feeling shared by all of us that arrived in the evening. We left the venue satisfied with the day's events and the feeling that the weekend was off to a good start.
Pitchfork on Saturday turned out to be the epitome of music fest perfection. With the weather warm and the sun shining, the people were happy and beautiful and the music was amazing.
We arrived early so that we could catch Cherry Glazerr's set at 2:45. The Blue Stage does offer some shade off on the sides. But we brought a parasol and took advantage of it to fend off the sun from our favorite spot next to the soundstage.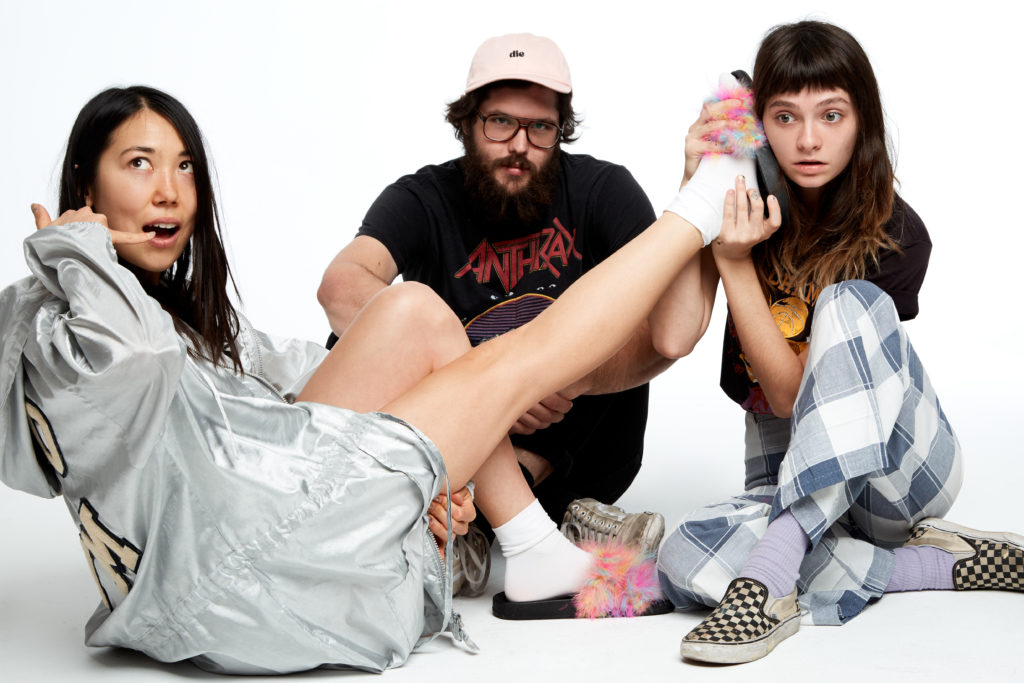 A good-sized crowd gathered to watch Clementine and crew rock out, and rock out they did. We first saw this band when they recently opened up for The Flaming Lips at the Orpheum, and they were one of the acts that we were most anticipating. They didn't disappoint. A perfect combo of talent and "it" factor, we were swept up by their energy. Cherry Glazerr is a band that is sure to go far, and we are thankful to have seen them at this point in their career arc.
When this brilliant set ended, we made our way over to see Arab Strap. While we weren't as familiar with their catalogue, we found their subdued literary lyrics a great palate cleanser for the next course. When Aidan Moffat sang "it's officially summer" to end The First Big Weekend, it really felt true.
We appreciated that Pitchfork Music Festival only charges $2 for a bottle of water, and give it away freely to the crowds when it's hot. Do you know any other festival that does this?
After enjoying some of the tasty dining options and lounging in the shade through George Clinton, we met up with some friends, stocked up with beverages and chatted on the lawn throughout the Feelies set.
Then it was all business as we got prepared for the final sets of the day. We stopped at the locker, got refreshments and moved over to the Red Stage to get a good spot for PJ Harvey – another of our most anticipated sets.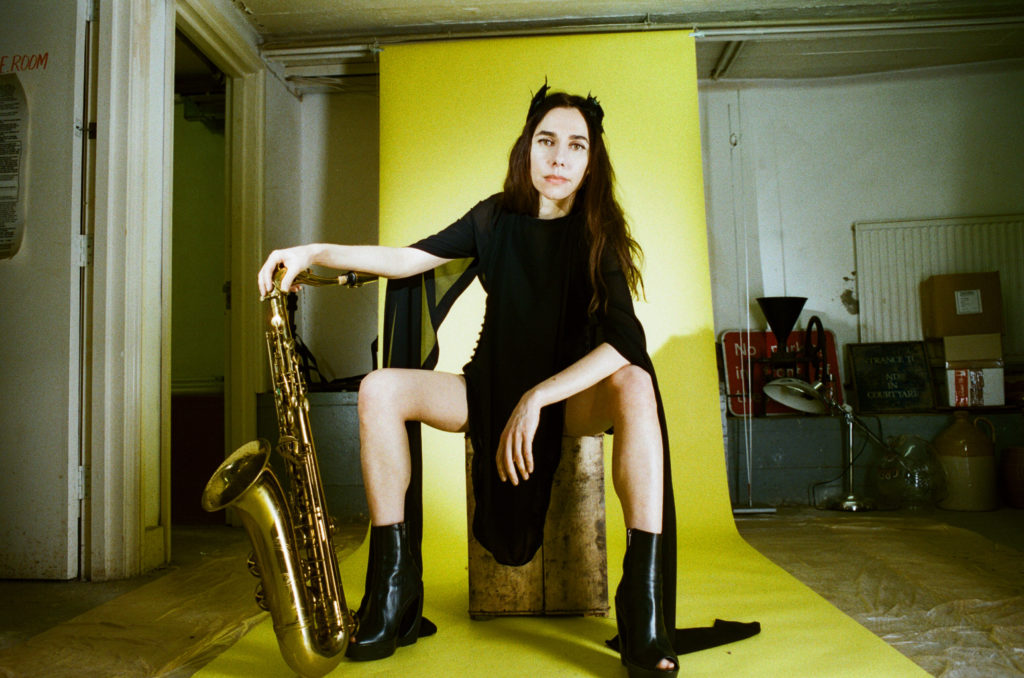 When she marched out in the middle of a drum line with her 10-piece band, it was obvious that we were in for something special. Her set thrilled the crowd with very powerful renditions of material from Let England Shake and The Hope Six Demolition Project. Several times during her set I found myself imagining PJ as a shaman or gladiator in former incarnations. She effortlessly conjured up some real magic and brought tears to the eye. We agreed, "That performance alone was worth the cost of our weekend ticket." We also agreed that if PJ Harvey and Bjork were in a fight, PJ Harvey would be the winner.
When PJ Harvey's set ended and the band marched back off stage, we shifted back over to the Green Stage for the legends – A Tribe Called Quest. We were so pumped for this performance. This was Tribe's first concert performance since the tragic passing of Phife Dawg. And Tribe honored his memory by highlighting Phife's vacant mike and mixing in his recorded vocals. It was fitting and very poignant.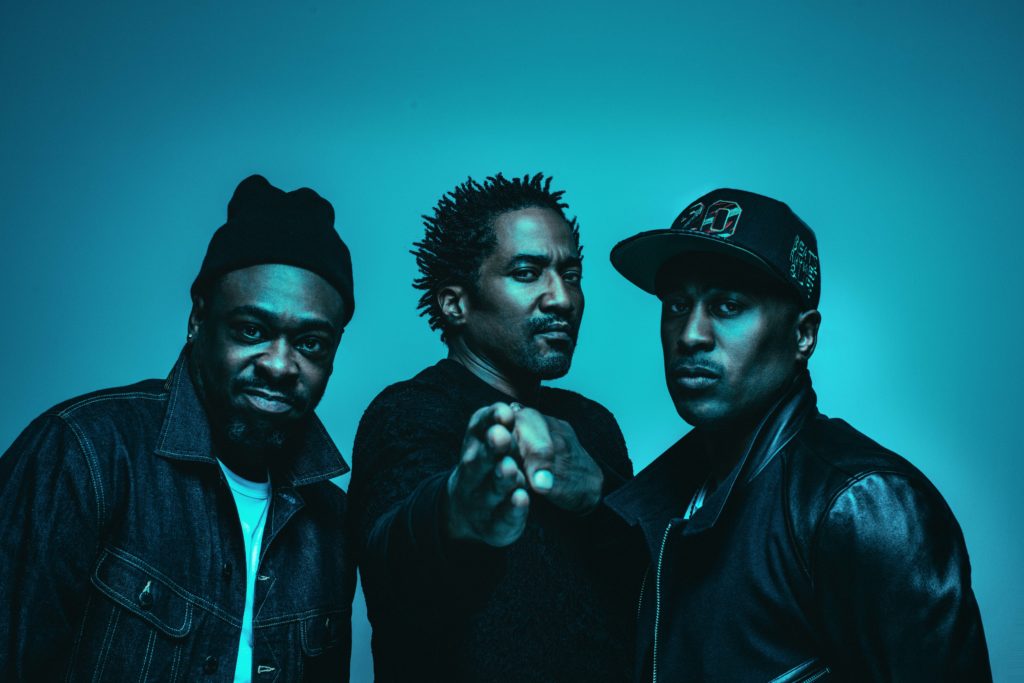 Tribe thrilled the crowd with on-point renditions of their classic tracks, included a couple favorite songs from Q-Tip's Amplified album. After a full set, they returned for an 3-song encore culminating in their latest, "We the People." We never stopped dancing.
Returning on Sunday afternoon, the weather again cooperated with very comfortable partly sunny weather. Ideal conditions. It made for a very chill scene. We sat in the field, watched the dragonflies and listened to Ride.
Unfortunately, we then learned that The Avalanches were unable to appear due to a medical emergency in the family of one of the band members. Jamila Woods' set was moved from the distant Blue Stage over to the Green stage, and received the attention of the entire park. Together with her band, including pointe dancers, she rose to the surprise opportunity.
Nicolas Jaar took the stage next, and proceeded to play a trippy live set, which we enjoyed thoroughly.
We were unable to stay for the final performance by Solange Knowles due to the appointment we had with famed vietnamese restaurant Tank Noodle. We heard that Solange was great; but so was the food, so everybody wins.
It's always fun to spend a weekend in Chicago. But it doesn't get much better than when you get to watch great bands play in a comfortable venue like Union Park!
We will return again.