Pretty Lights with Savoy @ The Barrymore, April 10, 2010 – A Movement Artist!
|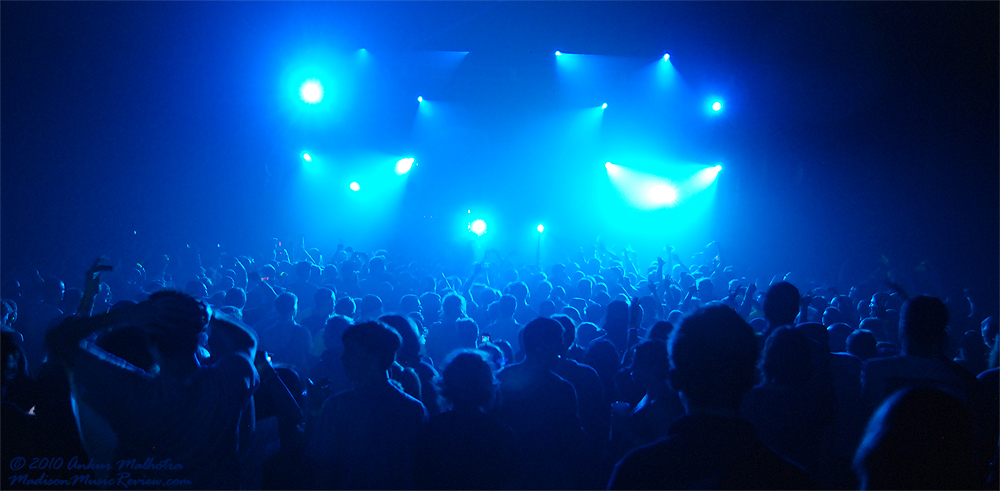 It seems that Madison cannot get enough of Pretty Lights! Three sold out shows in town within the year with last month's show at The Barrymore sold out months before the PL bus rolled into town. Pretty Lights is Coloradan's Derek Vincent Smith and Cory Eberhard delivering a double punch of live electro-percussive, downtempo, hip-hop grooves. And of course the fabulous light show adds magic to the music… If you missed Pretty Lights in Madison, you can catch them at this year's Movement festival in Detroit… May 31st at 7pm. We'll be there to report on the dance floor mayhem. And if you want to rock to some of their tunes, go to www.prettylightsmusic.com to download their albums – Taking Up Your Precious Time, Filling Up The City Skies, and Passing By Behind Your Eyes for free! Some pictures that capture the moment… enjoy!
Opening for Pretty Lights were Savoy.