Sugar Maple Festival 2011 @ Lake Farm County Park, July 30th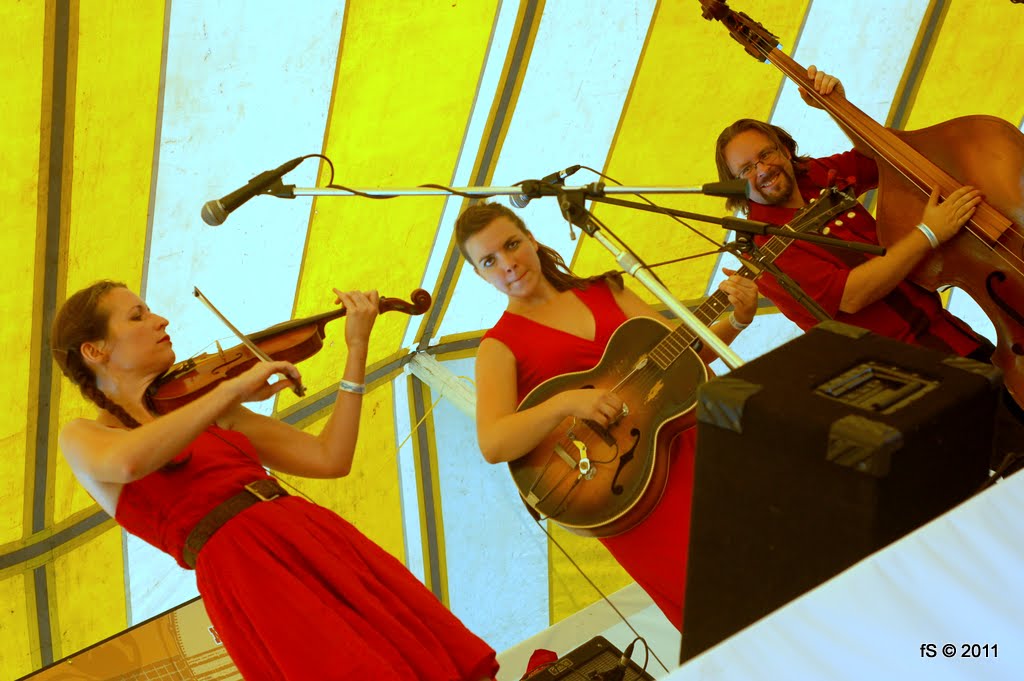 It was another great year for the Sugar Maple Festival. This year's standout acts were Charlie Parr (Blues),  Shotgun Party (Swing Pop Folk), Joe Mullins & The Radio Ramblers (Bluegrass).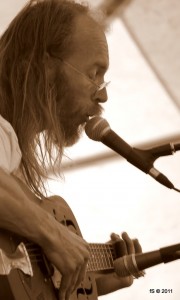 Charlie Parr is a country blues musician from Austin, Minnesota. He started his music career in Duluth, Minnesota. His influences include Charlie Patton, Bukka White, Reverend Gary Davis, and Dave Van Ronk. Charlie Parr opened the days events with a rousing set.  His a cappella, spine tingling,  rendition of Brother Claude Ely's, "There Ain't No Grave Gonna Hold My Body Down" was absolutely spine-tingling. Parr stomped feet in a revelatory chant, howling away like a Pentecostal minister. The crowd wanted more; Parr obliged, but jokingly mentioned,  that he'd play another, but he didnt want to "throw off the order of the rest of day".  If you find Charlie Parr performing, make an effort to go out an catcht this one of kind artist.
Shotgun Party offered up their tight harmonies and lively stage antics to the Saturday afternoon Main Stage crowd. The trio got their start performing weekly at Austin's own Continental Club. Sparks flew on stage as they fire up a crowd. Their original songs are beautiful and timeless drawing influences from early blues, country, bluegrass and depression era swing. Katy Rose Cox's fearless fiddling heated up the Wisconsin afternoon as Miss Jenny Parrott's gorgeous vocals and addictive tunes made the people  migrate to the dance floor and wanting more.