The Besnard Lakes are the Roaring Night and High Noon Saloon Show
|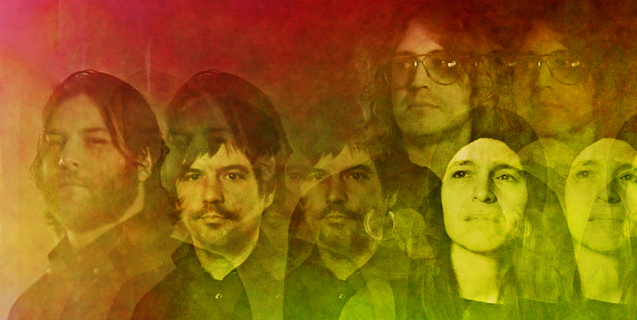 The Besnard Lakes Are the Roaring Night calls upon the influence of ELO and finer parts of the Alan Parsons Project in its orchestration. Still helped by the Ghost of Beach Boys Past, the album is more Dennis Wilson than Brian, and more Peter Green Fleetwood Mac than Lindsay Buckingham.
The track "Albatross" has all the swagger of a Stevie Nicks-led Fleetwood Mac classic or Roy Orbison reimagined as a rollicking, snakeskin-booted Mazzy Star — dousing it all in gas and throwing the match as we hear its tale of Vancouver's skid row and its inhabitants. Listen to "Albatross" here
The Besnard Lakes will bring a huge sound and stage presence that harkens back to the great arena shows of yore, they're an absolutely epic band live. Anchored by the couple of Olga Goreas and Jace Lasek they've got an interesting dynamic as Olga sings the low parts while Jace takes the high singing in an unmistakable falsetto. Their songs weave stories of lost spy tales. You'll notice Lasek's masterful production sense, as he has worked as a producer for such stars as Wolf Parade, Stars, Islands, and Suuns among many others.
The Besnard Lakes are performing October 2 @ High Noon Saloon w/ Malajube opening the show.