THE KNOW-IT ALL BOYFRIENDS – Fri., September 9, 2011 – Crystal Corner Bar
|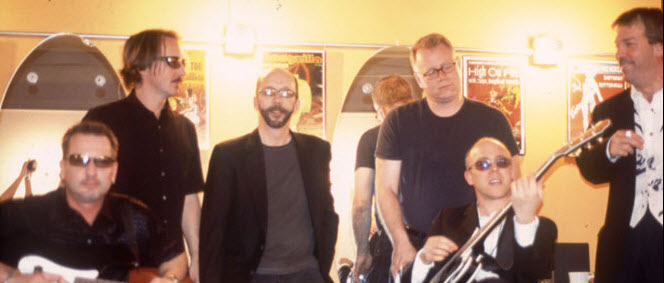 Event Details:

THE KNOW-IT ALL BOYFRIENDS

When

Friday, September 9, 2011

Where

Crystal Corner Bar (

map

)

1302 Williamson St.
Madison, WI

Other Info

The Know-It-All Boyfriends - Major Clams in a Minor Key

The Know-It-All Boyfriends are back. Freedy Johsnton, Butch Vig, Duke Erickson, Jay Moran, James "Pie" Cowan and Stick will rock the Crystal Corner Bar for Hack N Slash Weekend. Don't miss the hot rock, warm nuts and cold beer!