The Mickey Hart Band Rides the Beast
Majestic Theatre – August 28, 2012
|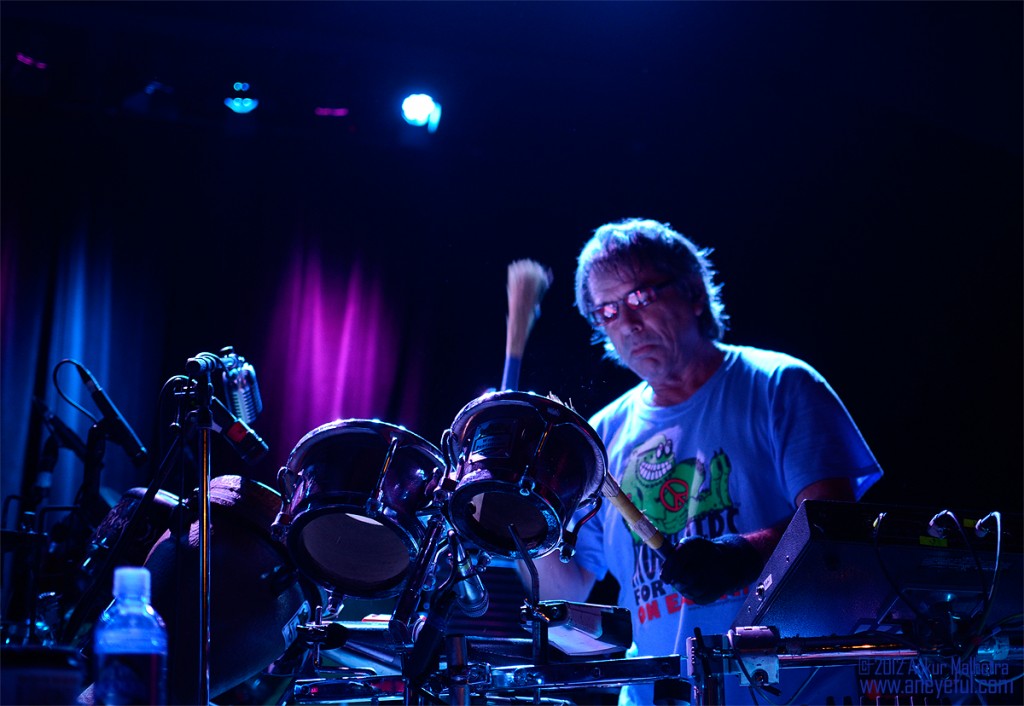 Oh boy, that was so much fun! …  The Majestic Theatre is such a sweet music venue and, with a capacity of only 600, it offers the opportunity for really great intimate experiences.  The Mickey Hart Band's performance there last night was one of those. This show felt special, and reminded me of the dream where the Grateful Dead is playing in my high school gym.  But this was more like playing at my house.
The band came out and worked themselves into a super-funky Samson & Delilah, and the groove continued from there.  The audience  brought a ton of energy to the dance floor, and the band succeeded at transporting us into deep space. Indeed, Mickey's rig looks like the cockpit of a musical spacecraft.
The Setlist:
Samson
Time Never Ends
Cut the Deck > Bertha
I Can Tell You More
Who Do You Think You Are?
Franklin's Tower
Set Break
Marching to Mars (w. Neil Armstrong tribute) >  Train > Fire on the Mountain
Heartbeat > The Other One > China Cat > Rider
Falling Stars
GDTRFB
Brokedown Palace (Encore)
As you might expect, Mickey Hart has surrounded himself with some hot gunslingers in this band, including the amazing Crystal Hall on vocals.  They looked like they were having a lot of fun on stage, and we certainly were on the floor … There was simply no way to resist.  I was groovin' for hours.
If you get a chance to catch The Mickey Hart Band in your area, don't miss it.  They are killing it.  Next stop:  Tennessee  mickeyhart.net/shows/