Upcoming Show: The Walkmen w/ Cass McCombs at Turner Hall
|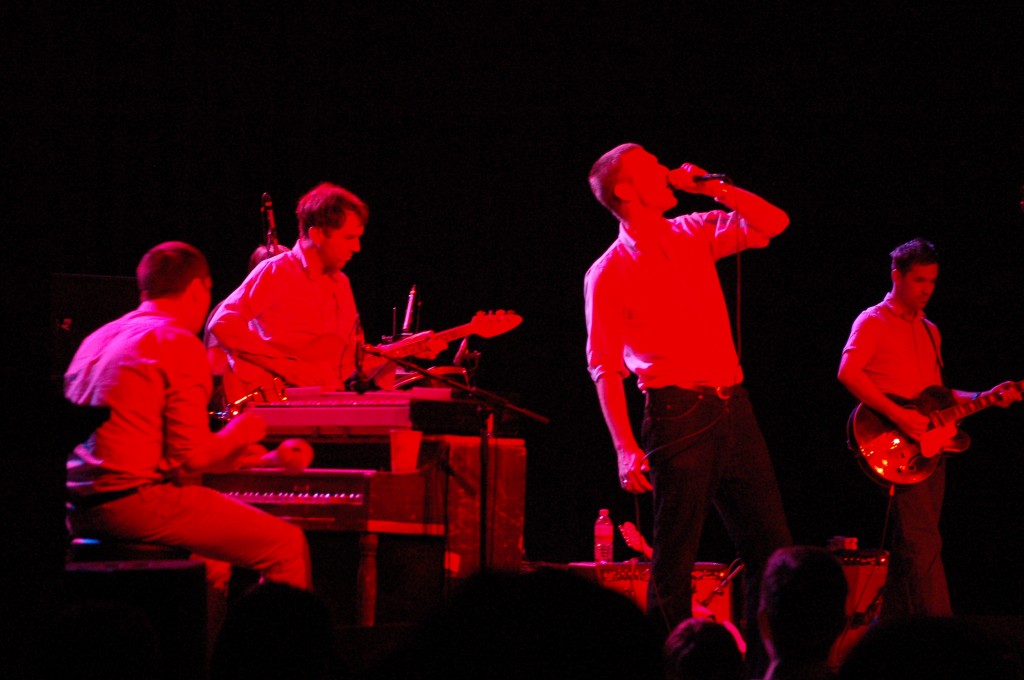 Last year I created my "Best of 2008" list and I picked The Walkmen's You & Me for my first place pick. There was a lot of great music released in 2008, but for me there was something about this album that dug it's hooks in and didn't let go. Maybe it was their preference for the sound of vintage instruments, the reverb drenched production or the way the lyrics transported me to another place. If you don't have this album yet, get it now.
The Walkmen are truly one of the best live acts around right now. Madison Music Review caught them the last time they were in town at the Barrymore opening for Okkervil River. Whether you're planning to attend Pitchfork Fest or catch them at the beautiful Turner Hall Ballroom, they should not be missed.
Based in New York City and Philadelphia, The Walkmen formed in 2000 with three members from Jonathan Fire*Eater—Paul Maroon (guitar, piano), Walter Martin (organ/bass), and Matt Barrick (drums)—and two from The Recoys, Peter Bauer (bass/organ) and Hamilton Leithauser (vocals, guitar).
Opening the show is Cass McCombs. He received critical acclaim for his 2003 album Aand his album Dropping the Writ was named one of Amazon.com's Best of 2007. McCombs toured with Modest Mouse in 2005 before moving to Los Angeles to work on his third full-length, Dropping the Writ. He appeared on the WB's "Rockville, CA" on May 12, 2009.
Tickets: $15
general admission • all ages
non-smoking • handicap accessible
doors: 7pm
Turner Hall Ballroom
1032 N. 4th St., Milwaukee, WI
53203