TYRANNY IS TYRANNY – Fri., May 9, 2014 – Mickey's Tavern
|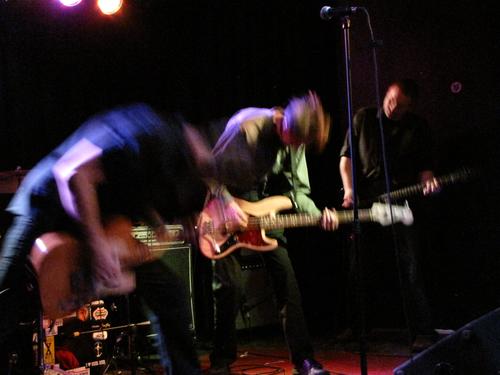 Event Details:

TYRANNY IS TYRANNY

When

Friday, May 9, 2014

Where

Mickey's Tavern (

map

)

1524 Williamson Street
Madison, WI, US 53703

One of the oldest bars in town... and definitely with the coolest retro vibe going. Funky lamps and shades and an outdoor patio to chill out at. Great food menu to boot.. say sexy fries!

Other Info

with Bear Claw and Self-Evident

***Chicago's __Bear Claw__ creates powerful, noisy, yet melodic songs
utilizing its obtuse instrumentation of two bass guitars and drums. They
continue to push the possibilities of the trio while adhering to a strict
"no filler" approach to creating songs with tools they wield.

***Variously described as math, indie, jazz, punk, and post-rock,
__Self-Evident__ encompasses all of these styles and more-often in a
single three minute song with a strong melodic sense.

***__Tyranny Is Tyranny__: Former members of The United Sons Of Toil
laying down long-form slabs of bleak dynamics and left-wing outrage.
Slather yourself in despair!