Upcoming Show: 44th Orton Park Festival
|
A Madison favorite, The Orton Park Festival is celebrating its 44th year with a bigger than ever event that will feature a large covered and lighted stage, with better sight lines for the audience and protection for sound gear and musician's equipment. This year's lineup is beefed up to include crowd favorites on all three days with the festivities starting off on Friday with a return appearance of two-time Grammy Award nominees Locos por Juana from Miami. Saturday's featured acts are alt-folklorico group Pistolera from Brooklyn and folk-rocker and prolific songwriter Robbie Fulks from Chicago. The 25-year anniversary edition of the Rousers will also be a fun attraction on that day. Cycropia Aerial Dance Troupe will cap off the first two days with a totally original show on their giant oak under the lights.
Trombone Shorty and Orleans Avenue will top the bill on Sunday. The dynamic New Orleans septet has plenty of admirers in town and will be a great fit for the Orton-istas. The Cash Box Kings will bring in another incredible group of performers. Their Chicago Revue will feature Lurrie Bell, Nick Moss, Piano Willie, Katherine Davis and Kenny "Beady Eyes" Smith. It would be hard to top this group and should be a rockin' blues afternoon. Here's a schedule to help you plan your festival time:
Friday, August 28th : 5:00 –8:00— International Dinner 5:45 – Primitive Culture 6:45 – MNA Auction 7:15—Locos por Juana 8:45 – Cycropia Aerial Dance Theater
Saturday, August 29th 11:30—Kid's Show/Dave Landau 12:30 – Lucas Cates Band 2:00 — North Country Drifters 3:30 – The Rousers 4:45 – MNA Auction 5:45 – Pistolera 7:30 – Robbie Fulks 8:45 – Cycropia Aerial Dance Theater 10:00- Orton After Dark at High Noon Saloon
Sunday, August 30th 9:00 – Jazz Brunch with Sally DeBroux 11:30 – Porch Dances- adjacent homes 12:00 – Scenes from: "In the Beginning….a Musical Comedy" by Catherine Capellaro and Andrew Rohn 1:00 – Lynette's Enchanted 2:00 – Orton Cake Walk 2:30 – The Motor Primitives 3:45 – MNA Auction 4:45— Cash Box Kings Chi. Revue w/ Lurrie Bell, Nick Moss, Piano Willie, Katherine Davis and Kenny "Beady Eyes" Smith 6:30 –Trombone Shorty and Orleans Avenue
More information on the artists and the festival can be viewed at: http://www.marquette-neighborhood.org/festivals/index.php?category_id=2379
Cheers and we look forward to seeing you there – Ankur
Meanwhile, here are a couple of pictures from last year's festival: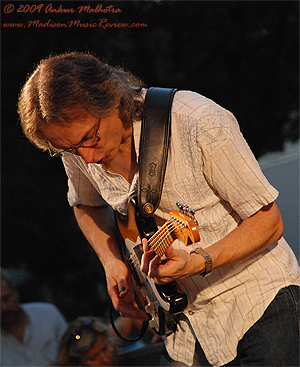 .