We Salute The Magpie Salute!
|
Just prior to The Magpie Salute taking the stage at the Barrymore Theater Thursday night, a stage tech walked out and proceeded to light incense and then ritually paused with a burning bundle of sage at each amplifier. It could only be described as a blessing of the equipment.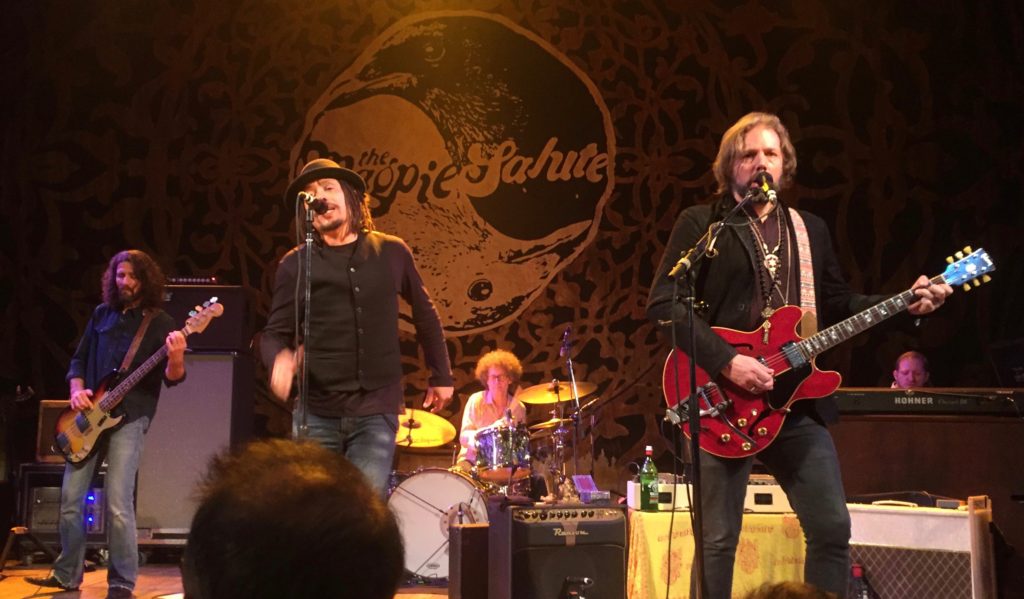 Thus began a night of powerful, bluesy Southern rock by the new 10 piece band formed by Rich Robinson (guitar/vocals), Marc Ford (guitar/vocals) and Sven Pipien (bass) of The Black Crowes.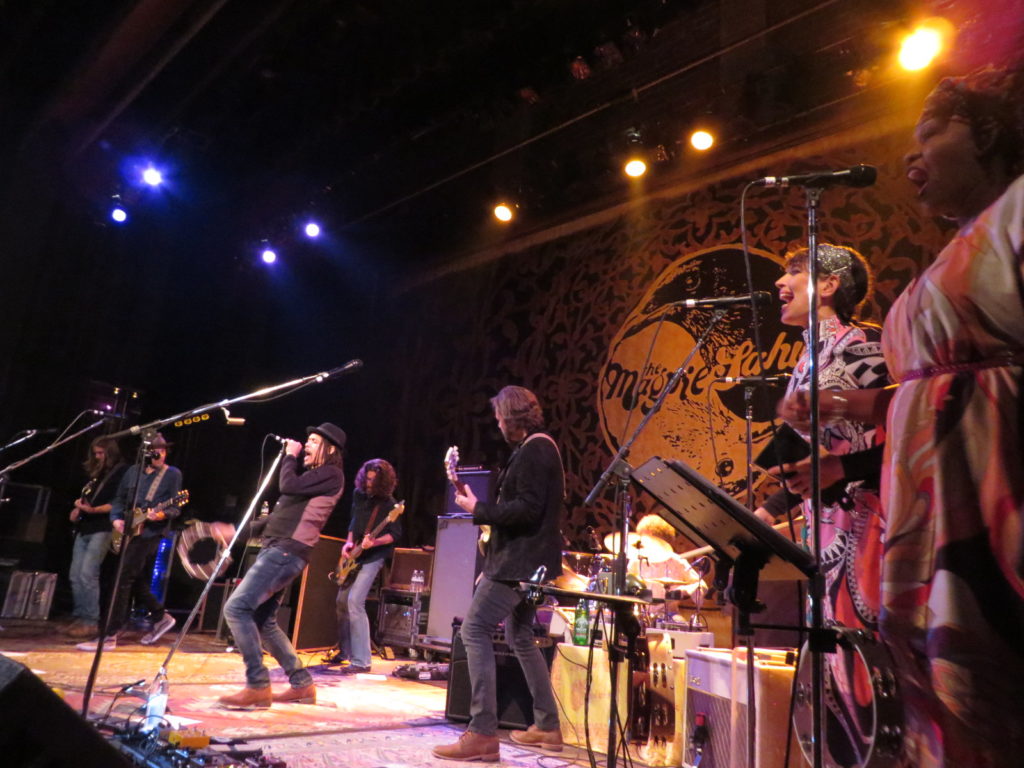 Along with them were lead vocalist John Hogg sounding very similar to original Black Crowes vocalist, Chris Robinson, guitarist Nico Bereciartua, drummer Joe Magistro and the soulful backing vocals of Charity White, Adrien Reju and Katrine Ottesen. A new keyboard player was also introduced last night, and he was great! … But we didn't catch his name.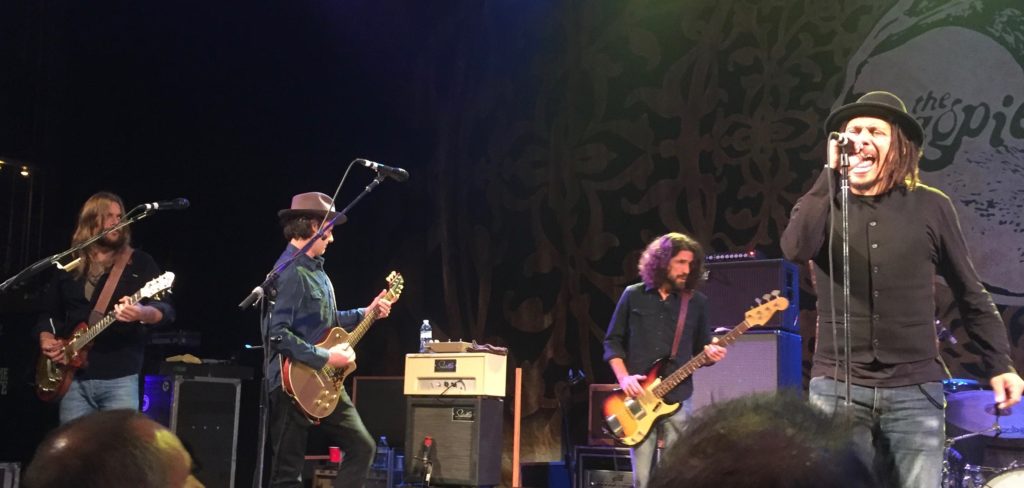 The Magpie Salute formed organically over time and the chemistry between the musicians is unmistakable. The stage was packed with cool vintage and custom equipment and the band put out a big, thick and heavy sound that had the crowd moving.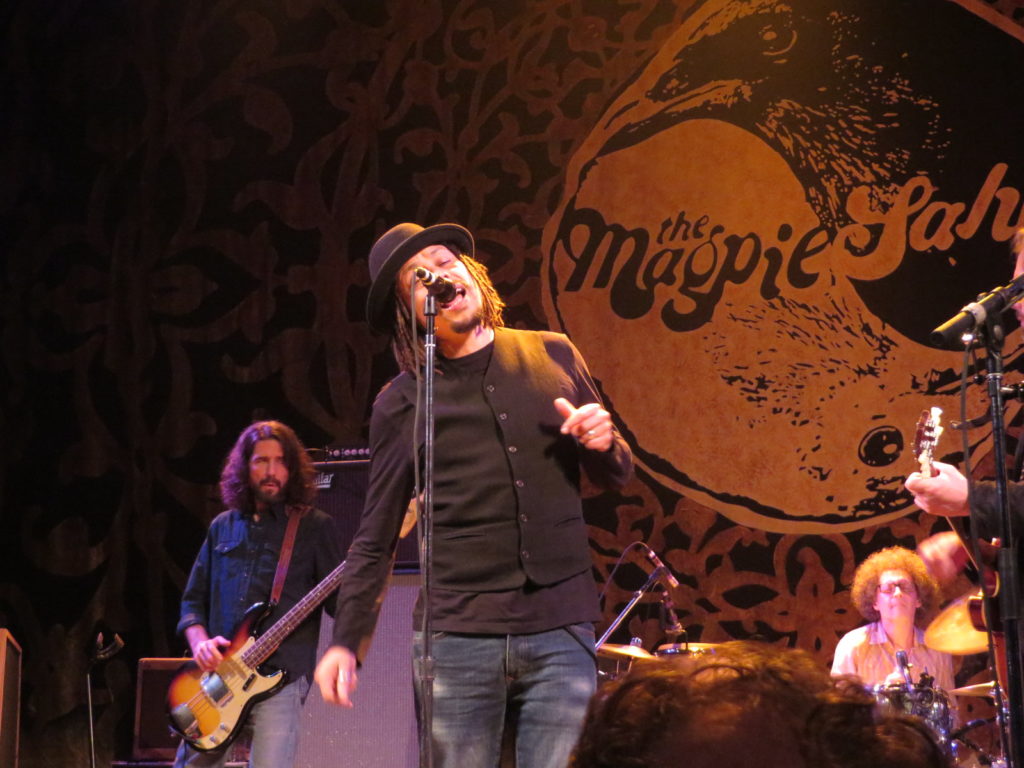 If fans were expecting a Black Crowes kind of trip, they got it. The show was laden with Black Crowe songs and others in that style where blazing Southern rock, blues, soul and psychedelia come together. Magpie Salute have been known to veer off into longer jazz inflected jams but on this night they seemed content to rock hard for almost two and half hours without a break.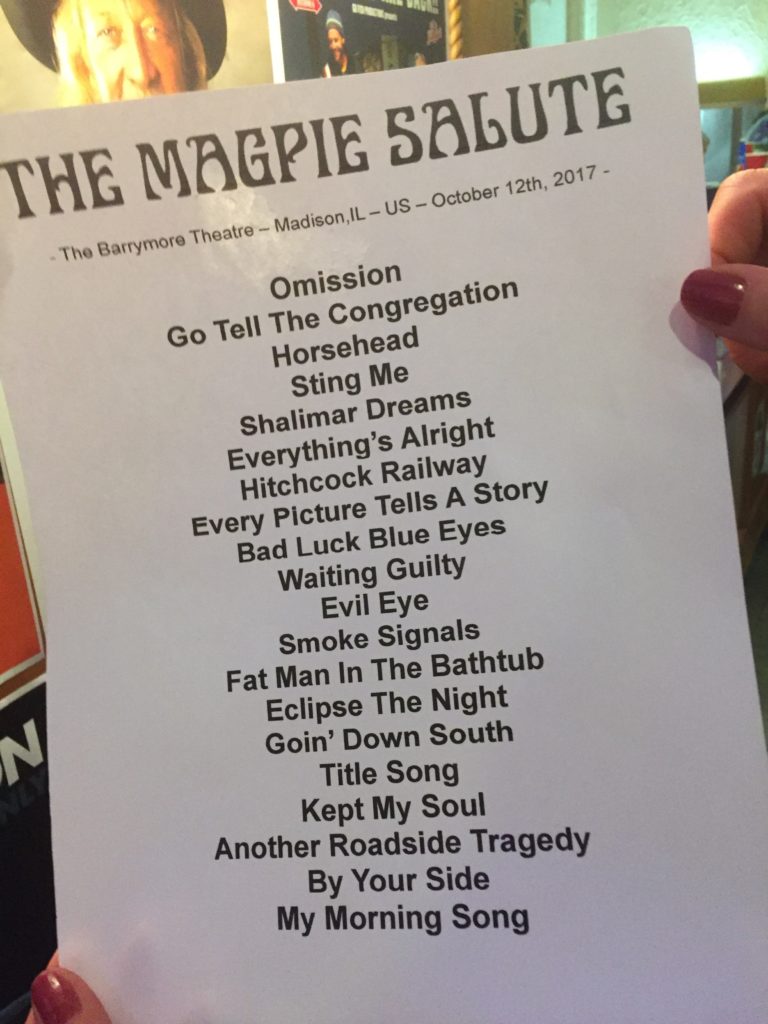 This is not, however, just a Black Crowes cover band. They began the show with their original single "Omission", where Hoggs' dynamic vocals really shone. Two of my favorites were covers: The Faces "Every Picture Tells a Story" and Little Feat's "Fat Man in the Bathtub".
There is something so satisfying about deep, pure, straight ahead American rock, it was a joy to witness The Magpie Salute perform it.
The band will be recording their second album in January and there is no reason to think that they will not be evolving and playing well into the future.