Wheels on Fire with Hussy and Nester – Mon., June 7, 2010 – High Noon Saloon
|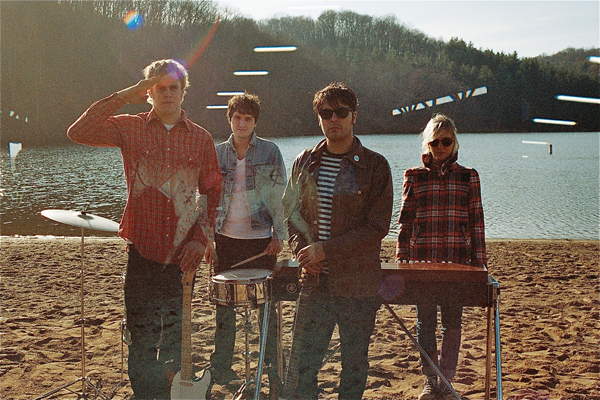 Event Details:

Wheels on Fire with Hussy and Nester

When

Monday, June 7, 2010

Where

701 East Washington Avenue
Madison, WI 53703-2958

Madison, WI

Other Info

An energetic and wonderfully ragged-sounding rock & roll quartet out of Athens, Ohio, Wheels on Fire sounds at times like a vintage late-'60s garage band but the group's gleefully unhinged approach would be welcome in any decade. Members include singers and guitarists Michael Chaney and John Garris, keyboardist Susan Musser, and drummer Matthew Chaney, and the lack of a bass player gives the band a surprisingly sharp and raw sound, marked by blistering guitars and dual lead vocals (and plenty of attitude). The group recorded several rough demos in their basement in the summer of 2008 which came to the attention of Bruce Watson at Fat Possum Records, and the label released (in conjunction with Big Legal Mess Records) the best of these as an album, Get Famous!, in 2009, as well as a 7" EP sampler called I'm Turning into You.

The Hussy is a two-piece piss and vinegar rock and roll act out of Madison, Wisconsin. Formed during the sweltering summer of 2008. Heather Sawyer and Robert Wegner used to play in the gratuitously loud and catchy Madison group Cast Not Dogs. Their current band, The Hussy, collides Wegner's garage-rock riffage, Sawyer's considerable drum-pummeling skills, and playfully obnoxious vocals from both.

Nester open.